Milton Castaño is the 223rd former FARC guerrilla to be killed
With the murder of Milton Andrés Mesa Castaño the number of former FARC guerrillas killed rose to 223.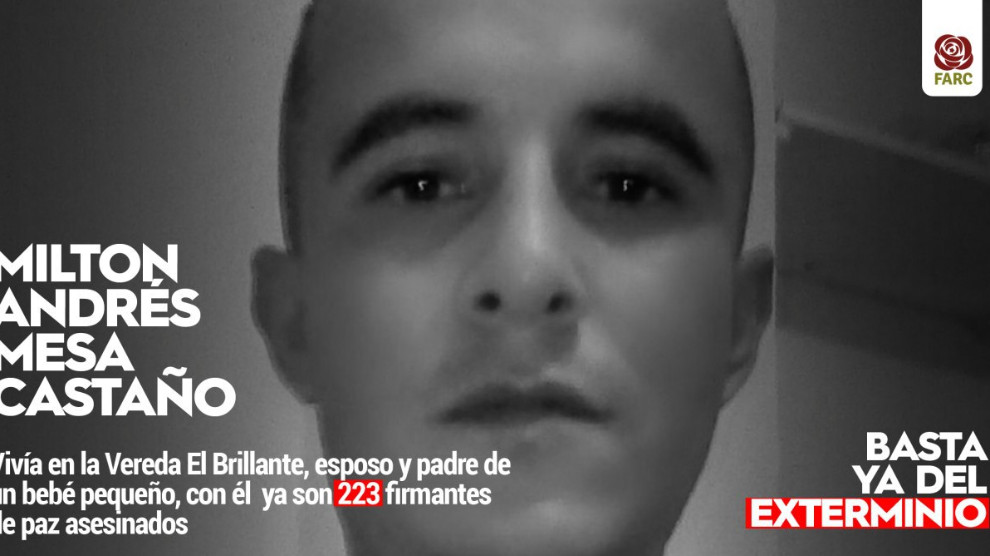 A new attack on the fragile Colombian peace was carried out in the district of El Brilante, Valle del Cauca region, where the signatory of the Peace Agreement Milton Andrés Mesa Castaño, 36, was assassinated, apparently by firearms.
The FARC party rejected and denounced "this assassination, as well as the growing wave of violence and intimidation that has been taking place in the Valle del Cauca department, and we make a national call to comply with what was agreed in the peace agreement, especially the dismantling of the paramilitary organisations."
The FARC demanded "the national government to implement guarantees for the protection of our militancy and the signatories of the agreement."
With Milton Andrés Mesa Castaño the number of murdered former FARC guerrillas rose to 223.