Turkey wants Sweden to extradite Kurdish author who died 7 years ago
Ankara has asked Stockholm to extradite several "terrorism" suspects to approve its NATO membership. Kurdish author Mehmet Sıraç Bilgin, who died in 2015, is among them, according to the state-run news agency.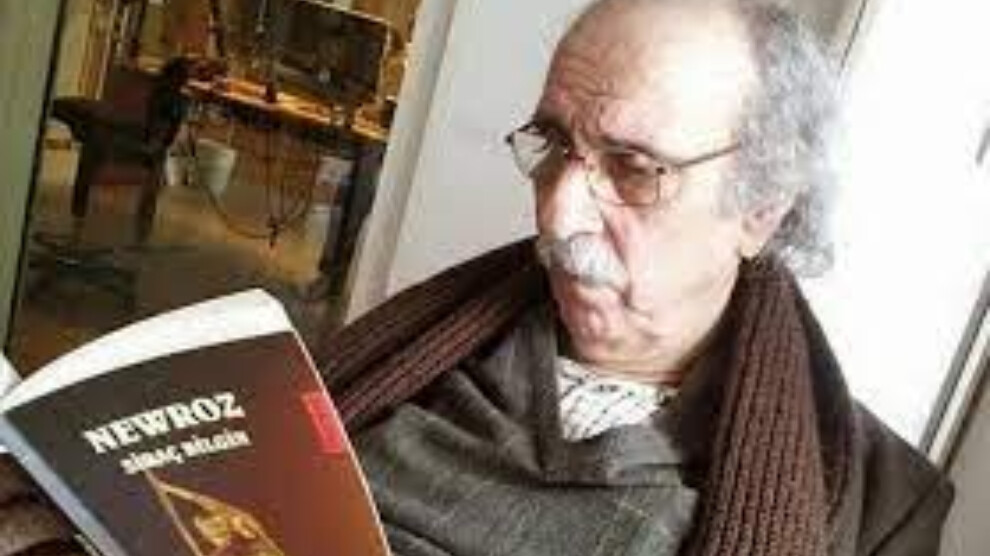 Turkey has requested the extradition of author Mehmet Sıraç Bilgin, who lost his life in 2015, in return for approving the NATO memberships of Sweden and Finland.
After the two countries announced that they would apply for NATO membership, Turkey made statements opposing their applications and laid down various conditions to change its mind.
According to information leaked to news outlets close to the government, the Presidency is preparing a "manifesto" containing the conditions that Ankara expects NATO and the relevant countries to fulfill.
As reported in the media, some of the issues to be included in the "manifesto" are "Stop the financial support to the People's Protection Units (YPG) in Syria," "Disinformation activities carried out by FETÖ [Fetullahist Terrorist Organization] fugitives who have an arrest warrant against them should be stopped," "Zübeyir Aydar should not speak at Sweden's parliament," and "Activities of organizations disguised as NGOs against Turkey and to collect funds should be prevented."
Among these conditions are the extradition of people who have lawsuits and arrest warrants against them in Turkey. According to a report published on May 19 by the state-run Anadolu Agency (AA), these names include author Mehmet Sıraç Bilgin, Aysel Alhan, Aziz Turan, author Ragıp Zarakolu, Halef Tek, Harun Tokak, Bülent Keneş, Yılmaz Ayten and Levent Kenez. One of these people described as "important figures" of the Kurdistan Workers' Party (PKK) or the Gülen group, Ragıp Zarakolu, whom Turkey wants to put on trial and punish, took refuge in Sweden in 2012.
Kurdish author Mehmet Sıraç Bilgin, whose name is also on the list, lost his life in Sweden on January 8, 2015.
"His death is known"
Rehber Bilgin, the son of Sıraç Bilgin, told Radio Sweden's Kurdish service that his father's death was known in Turkey and he was very surprised: "It's very surreal. We were surprised. What does this mean? The Turkish state knows my father passed away. They knew. The announcement of his death is on his own page. We also published an obituary in Turkey. How can the name of a person who died seven years ago be on this list? They may be giving a message that they can take on other people."
Arrest warrants against Bilgin
Bilgin was one of the 26 people for whom arrest warrants were issued for taking part in the "Kurdistan Parliament in Exile" and "Kurdistan National Congress" groups.
In 2009, the Ankara Chief Public Prosecutor's Office prepared an indictment against the "Kurdistan Parliament in Exile," whose chair was in 1995 declared to be Yaşar Kaya, a former chair of the Democracy Party (DEP), a pro-Kurdish party in Turkey.
In the indictment, the prosecution sought the trial of Bilgin, along with figures such as Zübeyir Aydar, Remzi Kartal, and Nejdet Buldan. The Ankara 11th Heavy Penal court had accepted the indictment and issued arrest warrants against the 26 people who were abroad.
After the start of the "Resolution Process" to the Kurdish question, the Ankara 8th Heavy Penal Court lifted the arrest warrants against 26 people and "guaranteed" that they would not be arrested had they come to Turkey in three months.
Some of the people, including Yusuf Serhat Bucak, Yaşar Kaya and Şerafettin Kaya, returned to Turkey and were released after the trial.
On December 29, 2015, the Ankara 8th Heavy Penal Court stated that the warrant written for the determination of Bilgin's address had been answered that "It was heard that he died in Sweden."
What happened?
After the NATO membership applications of Sweden and Finland, President and Justice and Development Party (AKP) Chair Recep Tayyip Erdoğan said on May 13 that the two countries were like "guestshouses for terrorist organizations" and they were not positive about the NATO membership of them.
In response to the foreign ministers of Sweden and Finland, who said they would send delegations to Turkey to discuss the issue, Erdoğan said, "Don't bother."
After Erdoğan's statement accusing Sweden and Finland of not extraditing "terrorists" to Turkey, AA published a report, saying, "Sweden and Finland have remained indifferent to Turkey's requests for the extradition of the members of the Fetullahist Terrorist Organization and the PKK terrorist organization in the last five years. Extradition requests for 19 of the 33 terrorists have been rejected and five requests have remained unanswered for various reasons."
About Sıraç Bilgin
Kurdish author. He was born in 1944 in Syria, where his father was in exile. He is the grandson of Sheik Şerif, a leader of the 1925 Sheikh Said rebellion.
At the age of 6, he was sent to an Armenian School by his father, Abdulhamit Efendi. At the age of 7, he returned to Turkey with his family after the amnesty. He attended secondary school in Bingöl, eastern Turkey. He was influenced by his elder brother joining the Barzani movement.
In 1962, he was enrolled in Ankara University Faculty of Medicine's military department. Two months later, he was expelled from school for his involvement in political activities. In 1966, he won a lawsuit that he had filed against his expulsion but was not allowed back in school.
He was influenced by Kurdish intellectuals and politicians such as Musa Anter, Naci Kutlay, Canip Yıldırım, Sait Elçi, and Yaşar Kaya.
He was arrested because of his political activities on March 12, 1971. He was a member of the Kurdistan Democratic Party of Turkey (TDKP), an extension of the Barzani movement in Turkey.
In 1979, he graduated from university and was targeted in an assassination attempt. He was arrested after the 1980 coup. After he was released from prison, he worked as a doctor in Bingöl.
He was detained in 1985. After his release, he left Bingöl and had to move to Europe.
In addition to his books, his articles were published in several magazines and newspapers.
*Compiled from his autobiography on kekuyon.com, published on Bianet