71 new SDF fighters complete training
At the military academy Şehîd Mitan in Til Berek near Qamishlo 71 fighters completed their training and joined the Syrian Democratic Forces (SDF).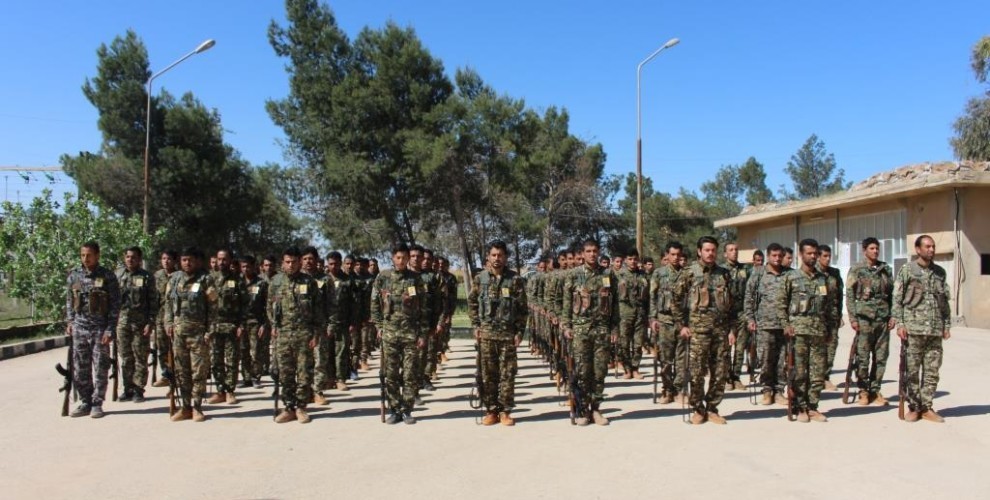 71 recruits joined the SDF after the end of the training cycle "Şehîd Sadiq" at the Şehīd Mitan Military Academy. The completion of the training was celebrated with a solemn ceremony. There, the fighters made their oath after a speech by the commander Diyar Til Hemis.