Basque delegation confirms support for projects in Rojava
Durango City Council is a co-founder of the Women's Academy in Kobanê.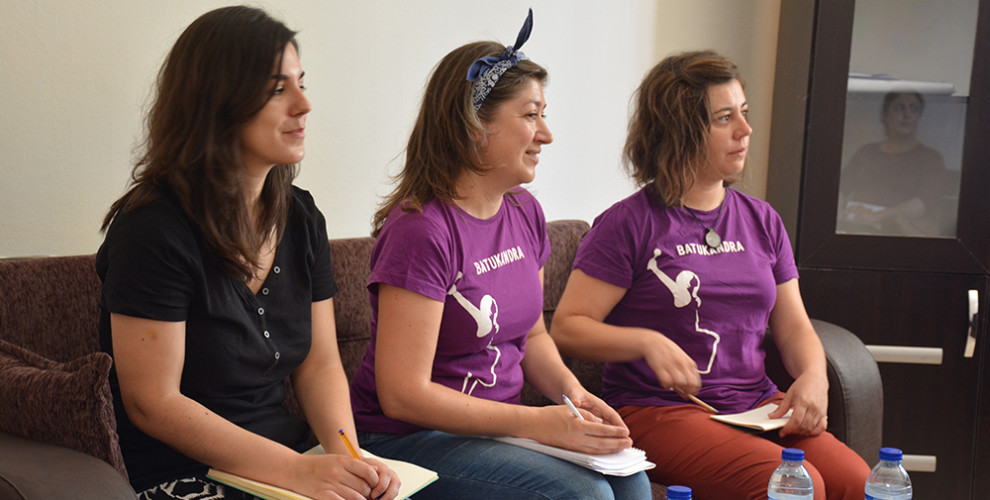 The Basque delegation visiting Kobanê has been carrying out meetings with the city and people's institutions.
Social researcher Stera Garzia, member of Durango City Council, Aydr Badila, and the other members of the delegation, including journalists, lawyers and academics, spoke to ANHA about their visit.
Representative of the Basque Women's Movement, Esther Martin, said: "This visit to Kobanê is aimed at knowing directly on the field the experience of women in Rojava and their involvement and role in politics, organizations, institution and to learn about the social situation".
Drawing attention to the successful actions brought about by Northern Syrian women, Martin emphasized that the co-chair system is a successful experience and a successful step towards women's freedom.
The Basque delegation confirmed they had knowledge of the important steps taken by the Rojava Revolution and that in the Basque country the achievements and struggle by Kurds are followed closely.
Durango City councilor, Aydr Badila said: "We are trying to share our experience in all areas with Northern Syrian women".
The delegation reiterated the interest of the Basque institutions to follow and support new projects in Rojava. Durango city council is a co-founder of the Women's Academy in Kobanê, which was officially opened last June.