Ezidis kidnapped, their sacred places demolished in Afrin
The co-chair of Afrin Canton Foreign Affairs Council, Silêman Cefer, reports that Turkish-backed militias in particular have plundered houses of Ezidis and kidnapped 16 Ezidis.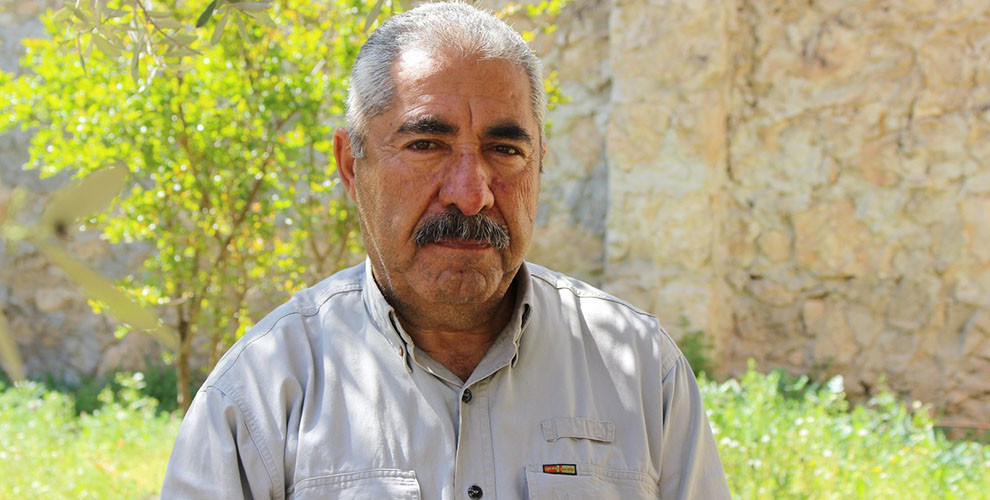 The Turkish-backed Salafist groups that have occupied the Afrin region pose a massive threat to the population. The Ezidi people who have suffered the 73rd firman (decree of genocide) with the Shengal genocide, are now threatened by IS and Al-Nusra -gangs led by Turkey as "FSA" into the field- with a new massacre. The co-chair of Afrin Canton Foreign Affairs Council, Silêman Cefer, assessed the events in the region for ANHA news agency.
EZIDI POPULATION EXPELLED, SACRED PLACES DEMOLISHED
Cefer told that: "Ezidis in Afrin have been displaced because of the invasion of the region by Turkey. The displaced Ezidis have fled to the regions of Shehba, Nubil, Zehra and Shêrawa. According to information that reached us, the Turkish state and its gangs have plundered and set fire to the Ezidis' Union Institution in the canton center. But they did not content themselves with that, they razed the statues of Lalesh, Zerdêşt Kal Statue to the ground, as well as the holy places in the villages Basûfan, Feqîre, Qereh Tebe and Birc Abdullah.
16 EZIDIS KIDNAPPED
Cefer points out that the attacks on the Ezidis and their sacred places in Afrin are part of a deliberate strategy and that the militias are trying to justify this with fatwas like the ISIS did in Shengal.
Cefer sharply criticized the silence of the public on these events: "They regard the kidnapping of Ezidi women and the plundering of their possessions as halal. The ISIS had done so before. The Turkish state and its militias have kidnapped 16 Ezidis in the village of Qibare - so far nothing is known about what happened to them."