Life in Shehba camp among shortages and difficulties
After being forced to leave their homes, Afrin people is now struggling against shortages and difficulties in the Berxwedan (Resistance) Camp, set up in Shehba.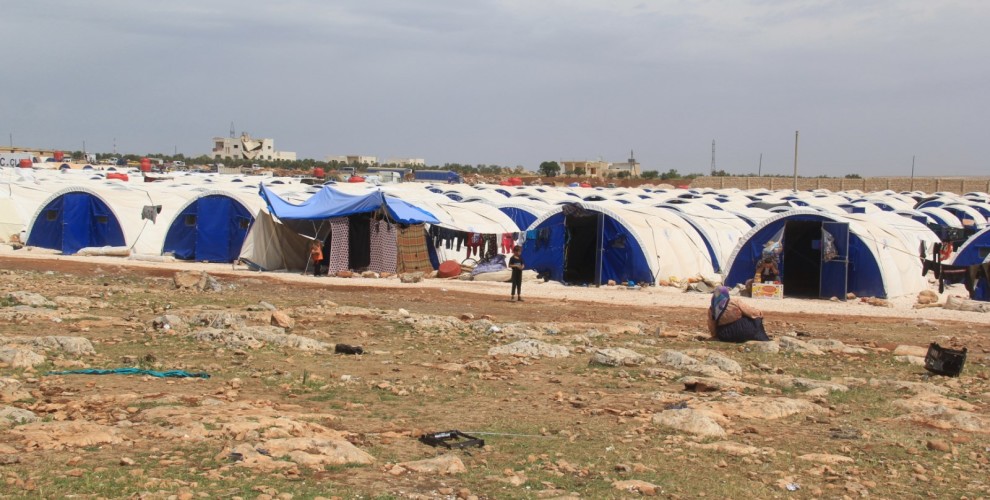 After the bombing and attacks carried out by the Turkish state and its Islamic mercenaries, some 250 thousand people left Afrin when the city was left in the hands of the Islamic gangs who had received the green light from Turkey to plunder and occupied houses and shops. 
Thousands of people left the city and took shelter in the area of Shehba where Kurdish institutions had immediately set up a first aid camp with the little resources at their disposal. So far international humanitarian organizations have not provided any help and this has made life in the camp even harder. There are problems of water supply, food shortages, as well as lack of basic primary things.
The doctors inside the camp have launched an appeal to international organisations as medical supplies are very limited and running short quickly. Likewise there is concern for the thousands of children in the camp lacking everything, from baby food to water and basic care products.
People living in the camp underline that they have never accepted Turkish occupation and that they aim to return to their city.
Turkeys warplanes targeted hospital and medical centres, as well as schools. The Islamic gangs let lose inside Afrin city centre did the rest, plundering and stealing goods from shops and houses.