MÖP: "The Turkish state has been committing crimes since 1915"
MÖP pointed out that the Turkish state is perpetuating the genocidal mindset of 1915 and said, "There can't be democratization without confrontation, Turkey must be pressured."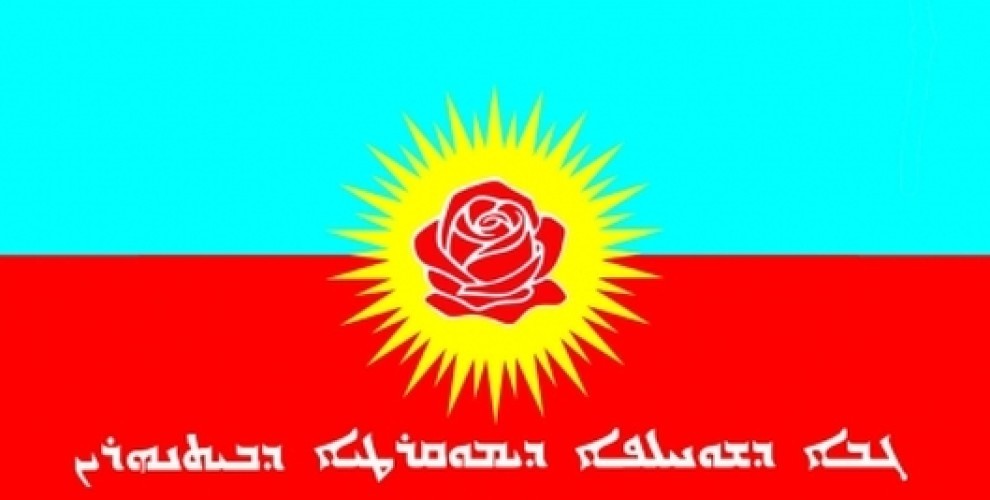 Mesopotamia Freedom Party (Mezopotamya Özgürlük Partisi - MÖP) issued a written statement on the 103rd anniversary of the Genocide of April 24.
"As we condemn the 1915 Seyfo/Genocide mindset, we respectfully remember the Assyrians/Syriacs/Chaldeans, Armenians, Jews and Pontus Greeks who lost their lives in this genocide," stressed the statement and said: "Since its foundation, the Republic of Turkey has pressured and continues to pressure peoples. The Turkish state lacks morality and thus continues to attempt to deny the 1915 Seyfo/Genocide still."
The statement also said: "During World War I, like Balkan and Arab peoples broke away from the Ottoman Empire and achieved their nation-building, our peoples at that time were entitled to their most natural right of nation-building. Imperialism saw this nation-building as a threat, and the new collaborator of capitalism the Ittihat Terakki ("Union and Progress") attempted to completely wipe out the Christian peoples in the 1915 seyfo/genocide. The survivors from these people have been forced to a life of captivity within the borders of the Turkish state for a century."
"NO DEMOCRATIZATION WITHOUT CONFRONTATION"
MÖP stated that there can't be democratization in the Turkish state until they confront the 1915 Genocide, and the Kurdish issue or issues of other peoples and faith groups can't be resolved. MÖP added that the German empire of the time, local Hamidiye Regiments, the Teşkilati Mahsusa ("Special Organization") and the Ittihat Terakki were partners in crime.
"NOW PEOPLES HAVE ALTERNATIVES"
The MÖP statement concluded with:
"The Turkish state and the AKP government is targeting the Kurdish people, other peoples, democrats and intellectuals with the Ittihat Terakki mindset, and their ideology that wasn't satisfied with this political genocide has invaded Afrin in the Northern Syrian Democratic Federation, which has been built from the ground up with the labor and efforts of peoples. Global capitalism, Middle Eastern regressive ideologies, political Islam and nation-state mindsets have stayed silent in the face of 57 days of resistance for democracy by the peoples against the Turkish state invasion. (...) Of course this time around, the peoples had their third democratic alternative and have been acting together against capitalism, colonialism, regressive ideologies, sectarianism, nationalism, racism and fascism. This historic coming together for democracy will certainly take the peoples to victory.
"TURKISH STATE MUST BE PRESSURED"
"Our call for the peoples of the world is to pressure the Turkish state to confront the 1915 Seyfo/Genocide, to resolve internal issues through a democratic mindset and to become compliant with the rest of the world."