Manbij Municipality working to make the city people-friendly
Construction and infrastructure works are underway to make the Manbij city comfortable.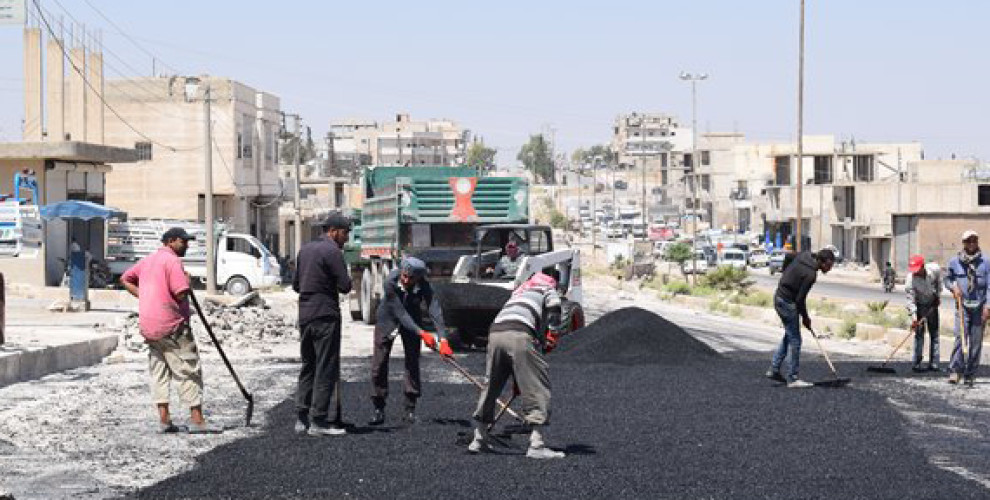 Since the day the Manbij People's Assembly was established, a number of important service projects have kicked off.
To begin with, the municipality gave priority to the renovation work of bridges damaged in conflict.
After the repair of the bridges, other infrastructure works were started.
The Safi Bridge, which links Manbij to the surrounding villages, was repaired. In addition, two new bridges were built in al-Qadir and al-Xazanat villages.
The municipality, which started road construction works in the city center, made sure to complete 3 junctions and set up a new junction on the Jarablus-Cizire road.
One of the routine works carried out by the municipality is health-related fumigation.
Especially in the summer months, the municipality considers important to fumigate places in order to protect the population against epidemic diseases.
Speaking to ANHA news agency, the co-chair of Manbij People's Municipality, Talal Isa, said that he mobilized all the resources of the municipality for urban infrastructure and landscape work.
Isa asked the people of Manbij to support the municipality's work and to contribute to make the city comfortable and pleasant.