People of Afrin: "Our camp is our second struggle grounds"
People from Afrin who have had to migrate to Shehba due to the genocidal invasion attacks against Afrin by the Turkish state say: "Our resistance won't stop until Afrin is cleared of all invaders and we return to our olive groves freely."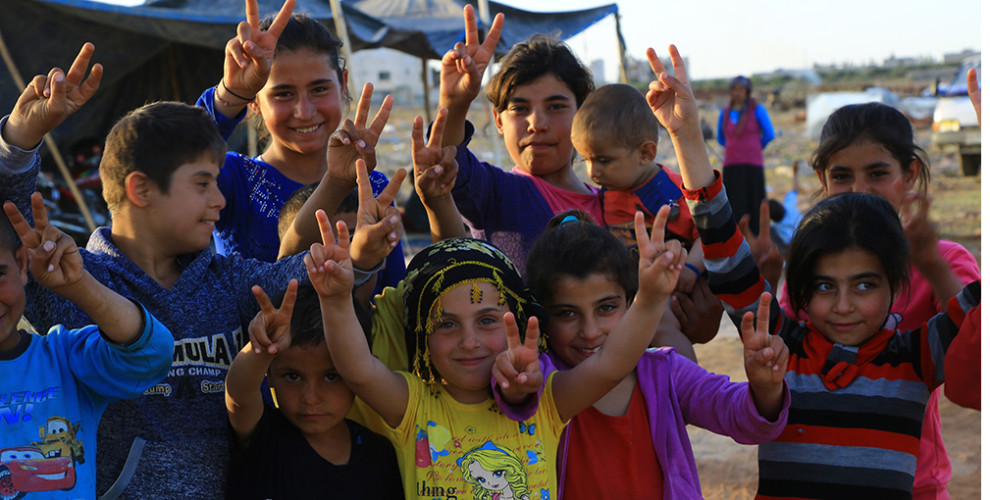 The people from Afrin who have had to migrate to Shehba due to the genocidal invasion attacks against Afrin by the Turkish state and their allied Al Qaeda, ISIS and Al Nusra gangs have settled in Kampa Berxwedanê, the Berxwedan ("Resistance") Camp, and continue their lives, albeit under very harsh circumstances.

The only thing the people want is to return to Afrin at once. They know that the living conditions are a part of the resistance, and when asked how they are, they say "the resistance continues".

The resistance in Afrin is the main subject of life in the camp. The people from Afrin trying to pick up their lives await the day they will return to their lands.

All the residents we spoke to and saw say, "We are prepared for all kinds of hardship in life, it doesn't have to be in this camp, but our only goal is o clear Afrin of invaders and return to our lands. Kampa Berxwedanê will be our resistance grounds until victory.