Rojava Asayish announces 2017 report
Northern Syria-Rojava Asayish security forces have announced their report for 2017. Asayish said 2017 was a "successful year" and congratulated the new year for all peoples.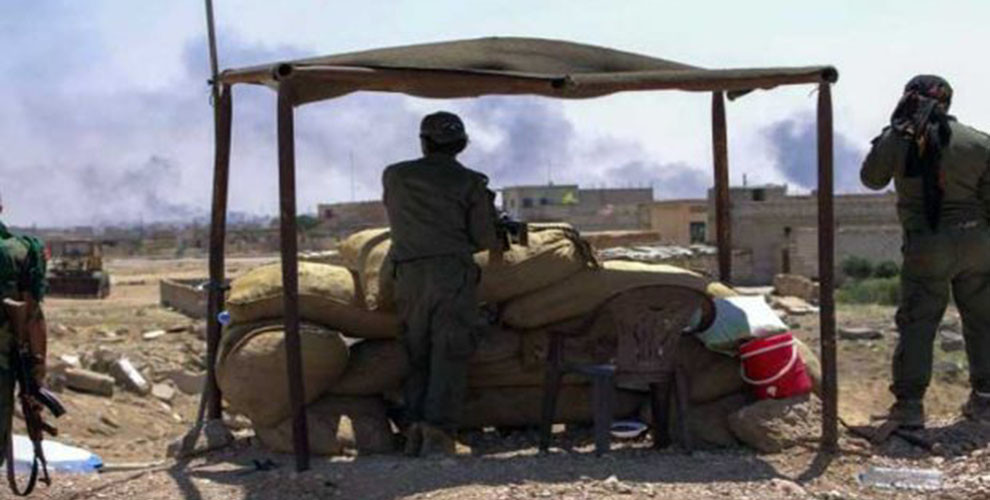 2017 saw the victory of the liberation of Raqqa by the YPG, YPJ and SDF in Northern Syria, while the Asayish forces fulfilled their duties in every area, according to their report. The Asayish statement said many new departments (operation chamber, Hawari, road security, checkpoints, state of emergency units) have been formed to strengthen the security system. The report also said 28 academy terms have been held.
ASAYISH FORCES GREW BY 40%
The statement said: "Many new members joined the Asayish efforts this year. Asayish forces have grown by 40% in 2017, and the number of members of the Traffic Council has increased by 47%. 4 driver's schools and 5 traffic centres were opened.
The number of Asayish members have been increased in checkpoints for the security of citizens. Checkups with technical equipment for vehicles has been implemented. The number of Asayish checkpoints throughout the region has increased to 298.
INCIDENTS TRANSFERRED TO THE PROSECUTOR'S OFFICE
The incidents transferred to the General Prosecutor's Office by the Asayish are as follows:
612 cases of robbery, 61 cases of murder, 35 cases of historic artefact smuggling, 50 cases of prostitution, 10 cases of rape, 14 cases of corruption, 717 cases of human trafficking, 251 cases of smuggling and 792 crimes against security.
1.257 GANG MEMBERS CAPTURED
The attacks on Northern Syrian territory in conflict zones or zones close to ISIS-controlled areas are as follows:
30 explosive attacks, 6 landmine attacks, 4 explosive-laden vehicle attacks and 2 explosive-laden motorcycle attacks.
2 explosive-laden motorcycles, 43 bombs and 2 landmines have been neutralized. 14 sleeper cells have been uncovered and 1.257 gang members have been captured.
48 ASAYISH MEMBERS MARTYRED
48 Asayish Forces members have been martyred while 20 others have been wounded.
As the Northern Syria-Rojava Asayish Forces Command General, we thank all constituents who helped us. We derive our strength from our people, and we will fulfil our promise to ensure security for citizens."