Rojava youth rally against Turkish attacks on South Kurdistan
Young people protested against increasingly ongoing attacks of the Turkish state against southern Kurdistan, northern Iraq.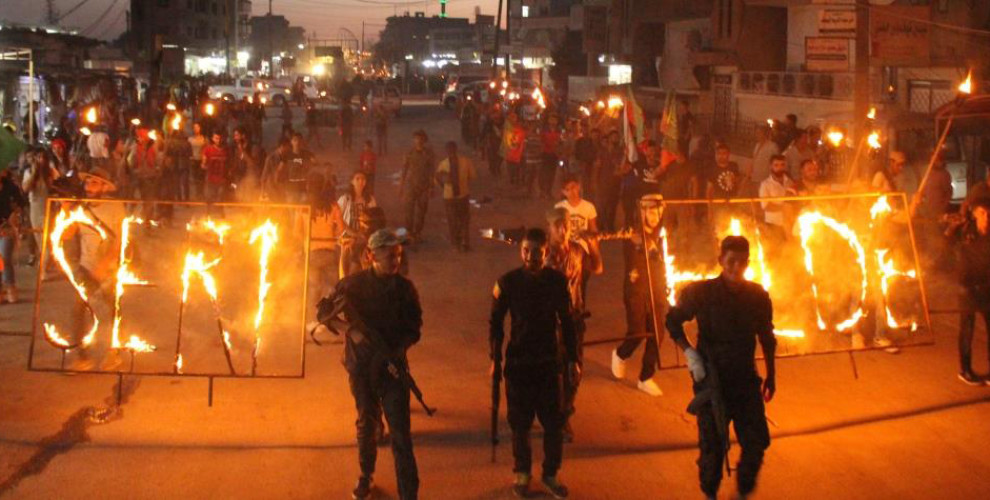 Young Women's Union (YJR) and Rojava Youth Union (YCR) staged a torch march in Qamishlo city of Rojava in protest at the occupant Turkish state's attacks against South Kurdistan.
Demonstrators marched from Osman Sebrî junction west of Qamishlo to the Martyr Rubar junction, chanting 'Bîjî Berxwedana Qendîlê' [Long Live Resistance of Qandil].