Support course for kids starting primary school in Tabqa
The Women's House has organised the course to support working mothers as well as kids.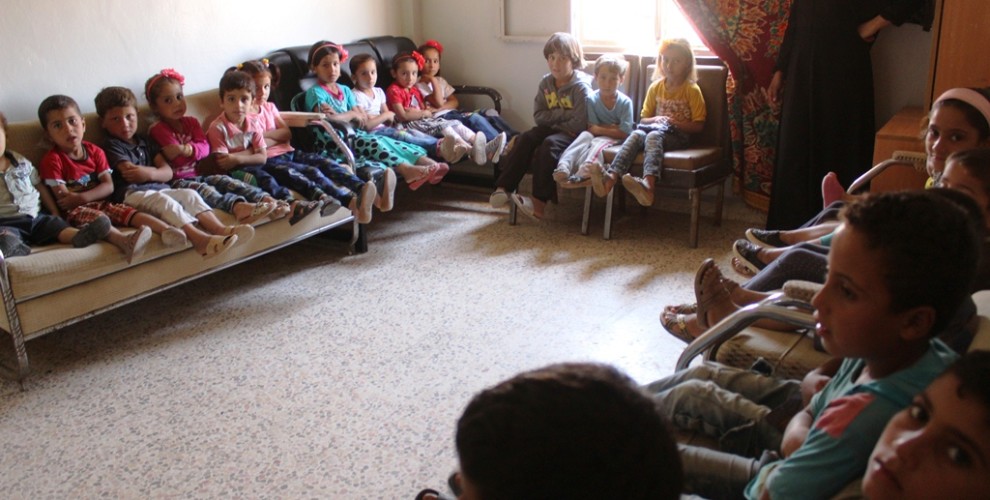 A support course for 20 children is being organized by the Women's House in Mahmudli, Tabqa.
The course is attended by 20 little children who are about to start primary school. The village of Mahmudli is located on the north west of Tabqa.
The course is aimed at giving children some basic knowledge of literacy and basic education before they actually start with the primary school curriculum.
Mahmudli Women's House member, Newal Al-Hesen, said that many families are applying to register their children to the course.  
Newal Al-Hasen said that the Women's House has among its tasks that of increasing education among children but also helps mothers who are working and therefore needed a place to leave their children.