"Talks with the Syrian regime benefit all Syrian peoples"
Kobanê Canton Defense Council co-chair, Ismet Şêx Hesen, said that the talks the Syrian Democratic Council (MSD) held with the Syrian regime served all Syrian people and would help to bring the crisis to a solution.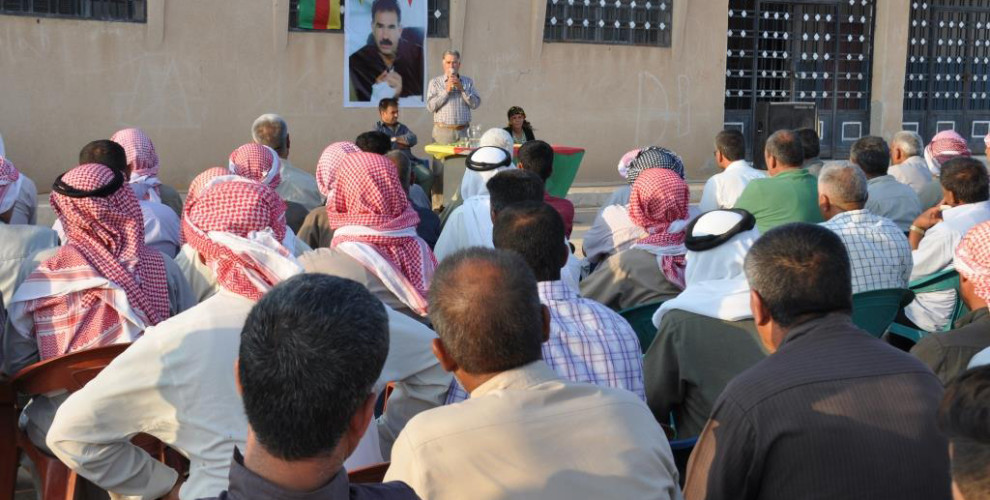 The people's meetings carried out by the Democratic Society Movement (TEV-DEM) and Democratic Autonomous Administration of the Euphrates Region continue. The aim of these meetings is to evaluate the latest developments in Syria and Rojava.
A public meeting was organized in the village of Kirk, in Sirrin district. Dozens of citizens, as well as Democratic Autonomous Government officials attended the meeting.
Kobanê Canton Defense Council co-chair Ismet Şêx Hesen said: "We must raise our struggle to build a democratic, federal, decentralized and free Syria and expel all occupying forces. Our project is for the brotherhood of the peoples and a common life".
Referring to the talks between the Syrian Democratic Council (MSD) and the Syrian regime, Şêx Hesen said: "The MSD is the representative of all of us and is struggling for the solution of the Syrian crisis. Talks like these held in Damascus serve the entire Syrian population. In particular they are useful to find ways to end the war in Syria and to protect the rights of all the peoples."
Turkish state occupation
Referring to the Turkish state occupation, Şêx Hesen continued: "Erdogan is carrying out massacres on a daily basis, in Afrin and other regions of Syria. He is using both his army and mercenaries. However, we have no doubt that Turkey will soon be politically defeated. Because we have a great strength and we continue to implement our democracy projects".
Şêx Hesen stated that it is important to develop the solidarity between the people and the Democratic Autonomous Administration in order to overcome all difficulties. 
"It is through our solidarity that will eventually defeat all the conspiracies against the people and thus fulfill the purpose of our revolution. Our will is strong. If we are united, no power will be able to break our will".
Şesx Hesen also talked about the 15 August [1984, marks the beginning of the armed struggle by the PKK].
"August is a month of resistance and struggle against the occupation for Kurdish people. The 15 August initiative means gains for our people. 15 August is a day for us to insist on our strength and struggle".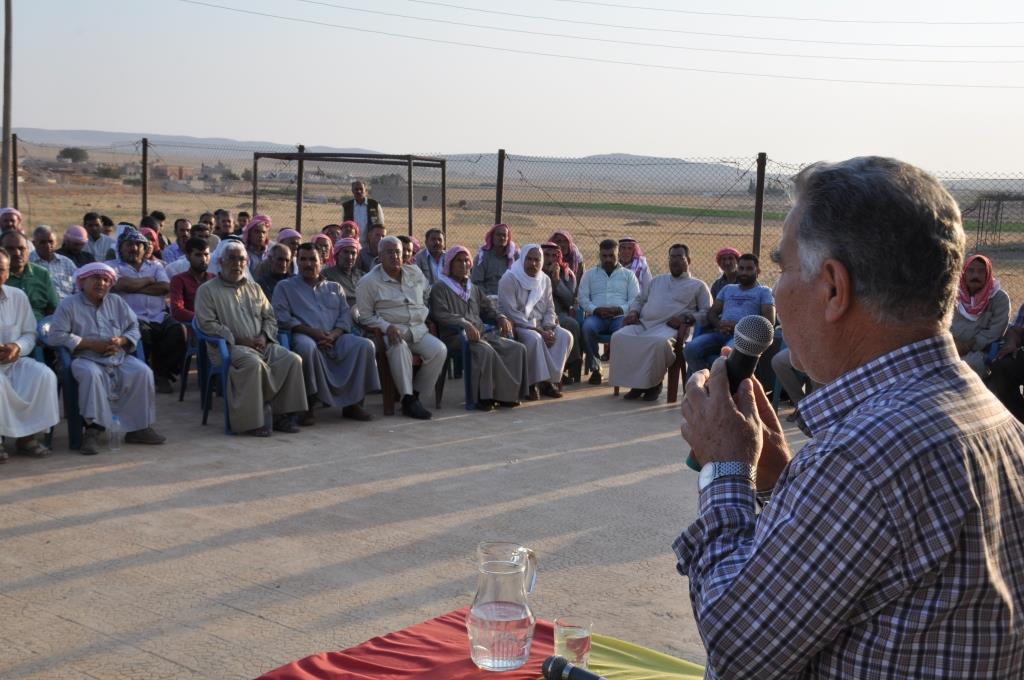 TEV-DEM executive Ayhan Zana remarked that the gains of the people were achieved thanks to the thoughts and philosophy developed by Kurdish People's Leader Abdullah Öcalan.
Zana, who condemned the aggravated isolation regime imposed by the Turkish state on Öcalan, called on people to step up the campaign for the freedom of the Kurdish leader.
At the end of the speech Zana called for unity and solidarity, the recipe to put an end to the conspiracy against the peoples of Northern Syria.