Victims of Turkish attack remembered in Qereçox
Victims of the Turkish airstrikes on hill Qereçox in Rojava have been remembered in a grand ceremony participated by thousands from Cizire and Shengal.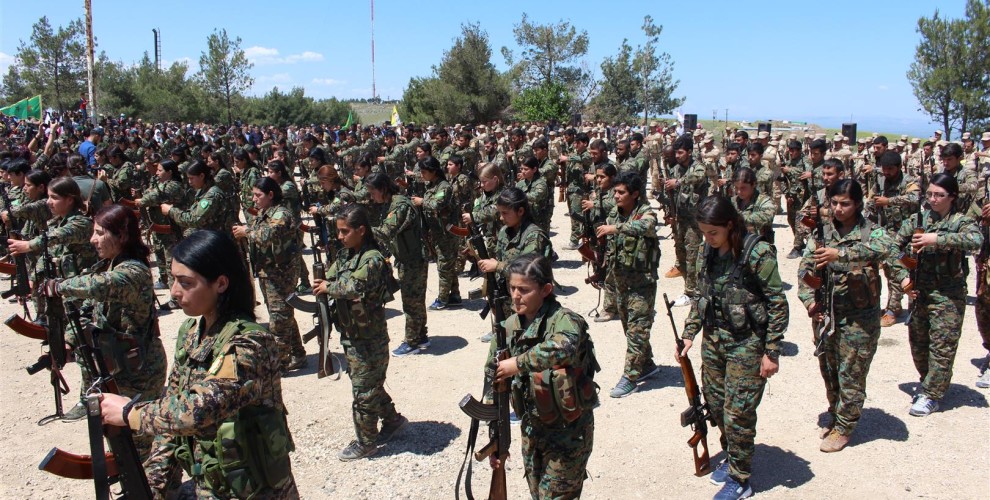 Warplanes of the invading Turkish army bombed Hill Qereçox in Dêrik region of Rojava on 25 April 2017. The attack claimed the lives of 18 YPG/YPJ fighters who included press members.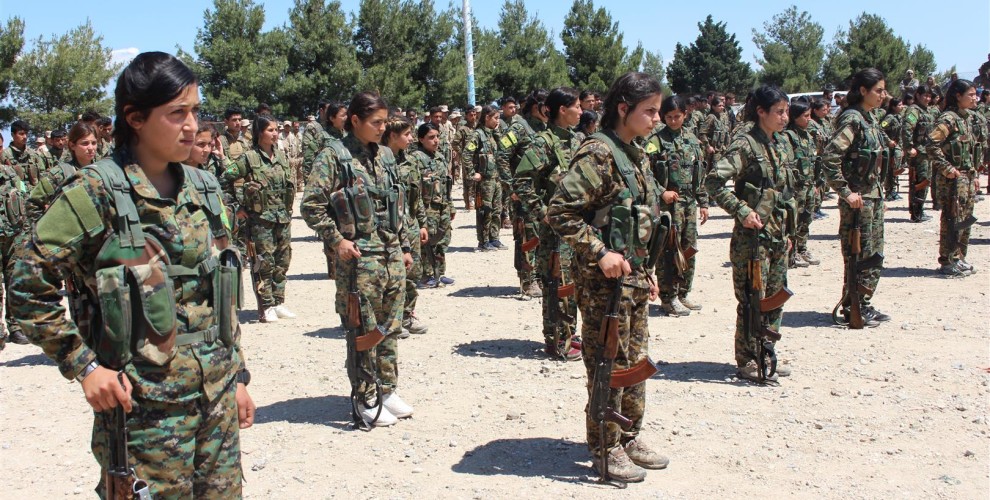 A grand ceremony was held in Qereçox today to remember the martyrs. Following a military parade, YPJ Commander Zeynep Efrîn spoke and said; "The attack against Qereçox targeted the unity of peoples and constituents in Northern Syria."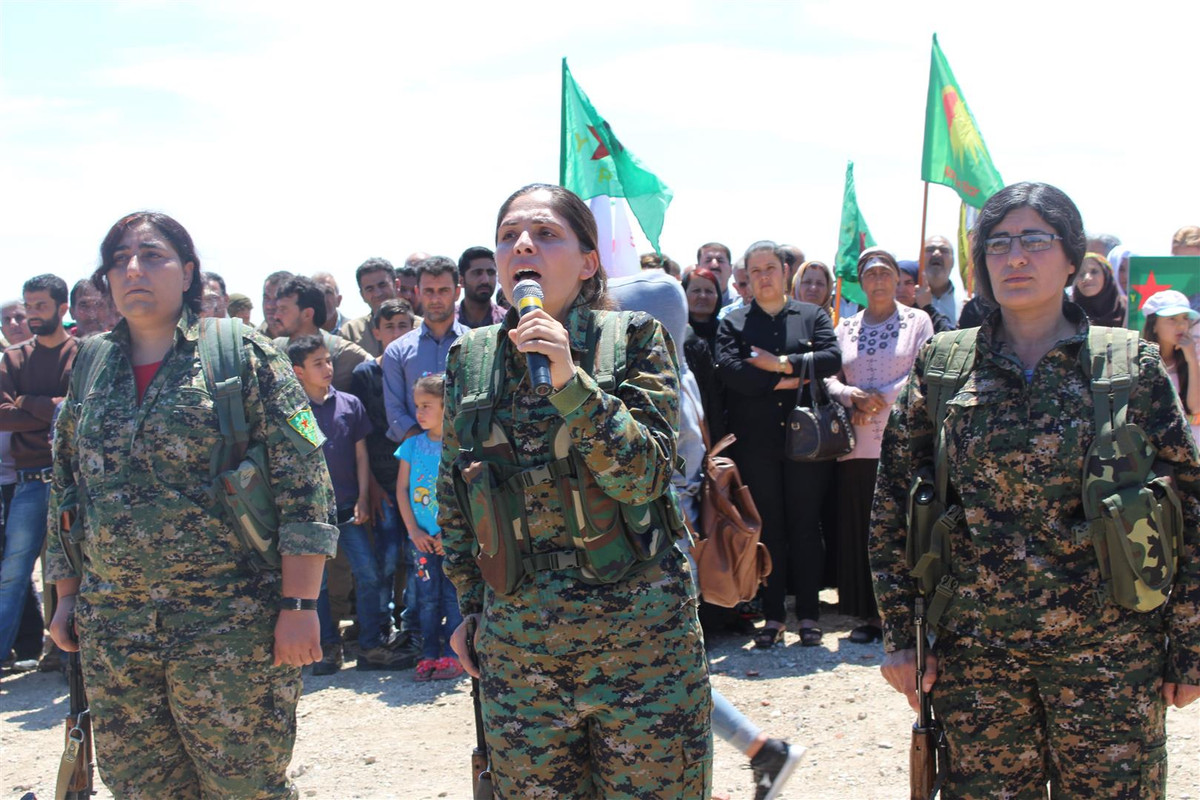 YPJ Commander pointed out that resistance started against ISIS and will continue against invaders all across Northern Syria and Rojava. She promised to "follow in the footsteps of martyrs".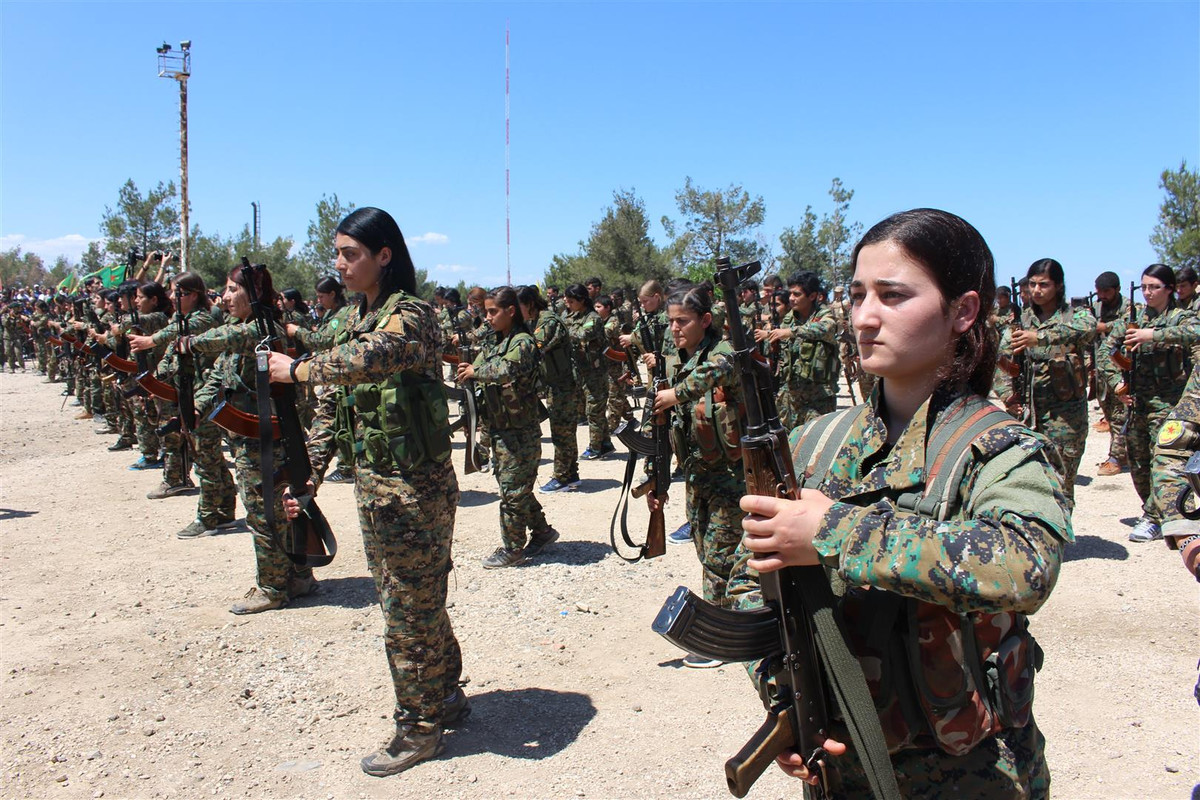 Speaking on behalf of Kongreya Star, Perwîn Mihemed Emîn remarked that the success of Northern Syria people was achieved with Kurdish People's Leader Abdullah Öcalan's idea "Democratic Nation".
Following the ceremony, the mass headed to the Martyr Xebat Dêrik Cemetery to remember the victims by their graves.