AKP defeated early in Igdir and Kars: Candidates withdrawn
AKP has withdrawn their candidates for the local elections in Kars and Igdir, fearing increasing support for the HDP in the two cities. They will be backing MHP's candidate.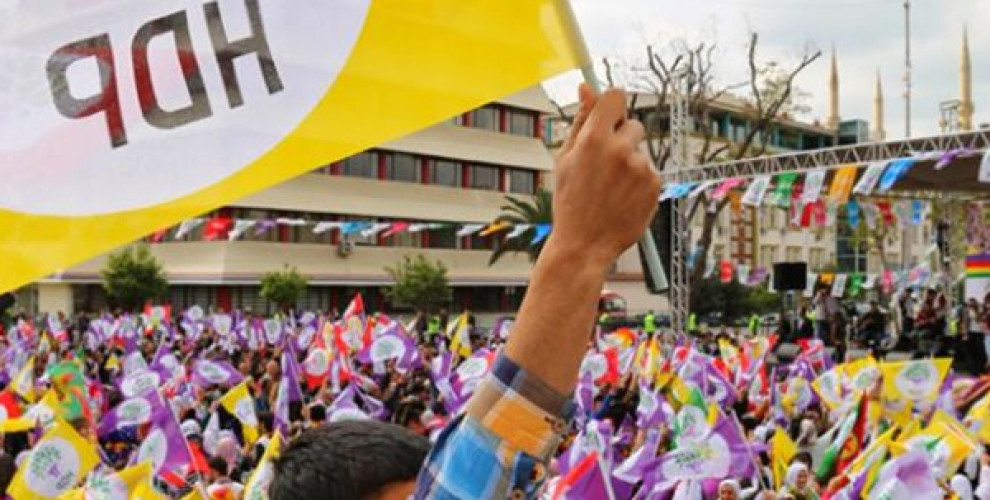 The AKP, having failed to prevent the rise of the Peoples' Democratic Party (HDP) in Kars and Igdir, wihtrew their candidate to back MHP's candidate. The joint candidate of the "Cumhur (National) Alliance" is now MHP's Cetin Nazik.
"KARS WILL HOLD TO ACCOUNT THOSE WHO MESSED WITH THE CITY"
HDP's candidate for Kars, Ayhan Bilgen said:
"This is just AKP and MHP being forced to unite so HDP doesn't win the election. The people of Kars will surely see this and assess the situation accordingly. Kars will surely hold to account those who messed with the city to this extent. The AKP has protected the bad service an exploitation in the city in the last 5 years. By withdrawing from the ballot, they are virtually admitting responsibility for the bad governance."
FASCIST ALLIANCE WORRIED IN IGDIR AS WELL
The AKP withdrew their candidate for Igdir as well. Following Iyi Party leader Meral Aksener's call for AKP and MHP that they should "reduce to one candidate" and her party will back them, the AKP decided to back MHP's candidate in the elections.
HDP's candidate for Igdir Yasar Akkus said: "The basic understanding there is 'it doesn't matter who wins as long as it's not the Kurds.' We will disrupt this trick together with all the peoples who live here, and we will prevail."