IHD: 213 violations of women's rights registered in 4 months in the Aegean region
The IHD Izmir Branch Women's Commission said that 213 women's rights were violated in the last 4 months in the Aegean region.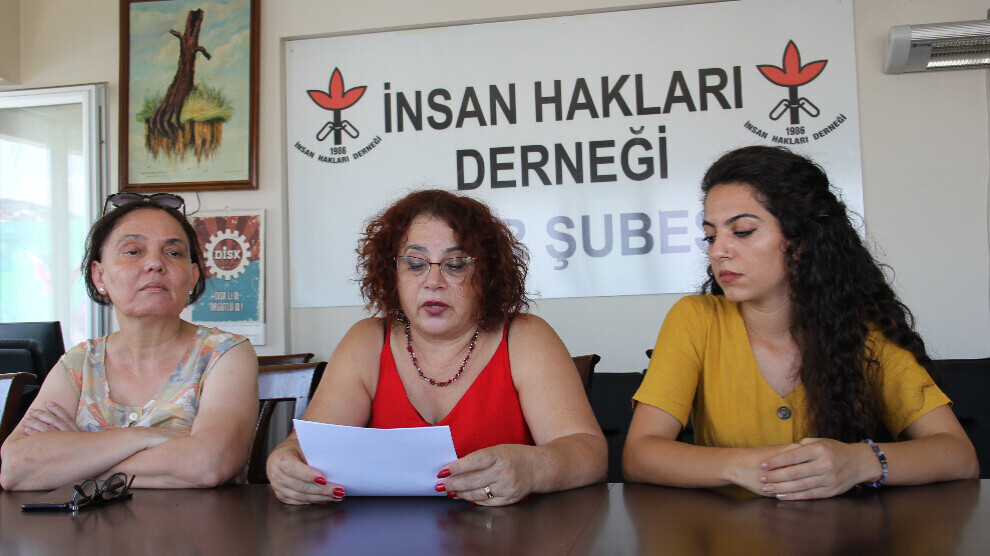 The Human Rights Association (IHD) Izmir Branch Women's Commission released the report it prepared on the rights violations experienced by women in the Aegean region in the last 4 months. Cemile Karakaya, member of the Women's Commission underlined that violence, rape and killing of women increased after the Istanbul Convention was terminated. Karakaya said that 130 women were murdered by men in the first 6 months of 2021 in the country and added that after the termination of the Convention (on 1 July), nearly 100 women were murdered.
Karakaya listed some of the violations in the 4-month report as follows:
 "Missing women: 4; threats and insults: 9; violation of the right to life: 22; forced prostitution: 51; attempted murder: 2; non-intervention of state officials in violence and abuse against women: 11; threat to life and death threats: 7; suspicious death and suicide: 8; assault: 2; child pregnancy: 1; assault and violence injury: 35; child sexual abuse: 7; child prostitution: 1; child forced to use drugs: 1; sexual harassment and assault: 7; male supported by the judiciary and impunity: 14; sexual abuse of persons with disabilities: 3; arson of a woman's house: 3; verbal harassment in the media, beautification of rape, threats and fake news: 5; punishment for self-defense: 2; forced marriage: 1; violations of women's life in prisons 3, women's compulsory personal care problem in prisons 1, arbitrary practices against women in prisons: 3; women's life safety problems in prisons: 2; psychological and physical violence in prisons: 2; harassment in prison: 2. The total violation of rights is 213."