People of Kobane take to the streets against Turkish invasion
Protest in Kobane against Turkish invasion attacks and the silence of the international community.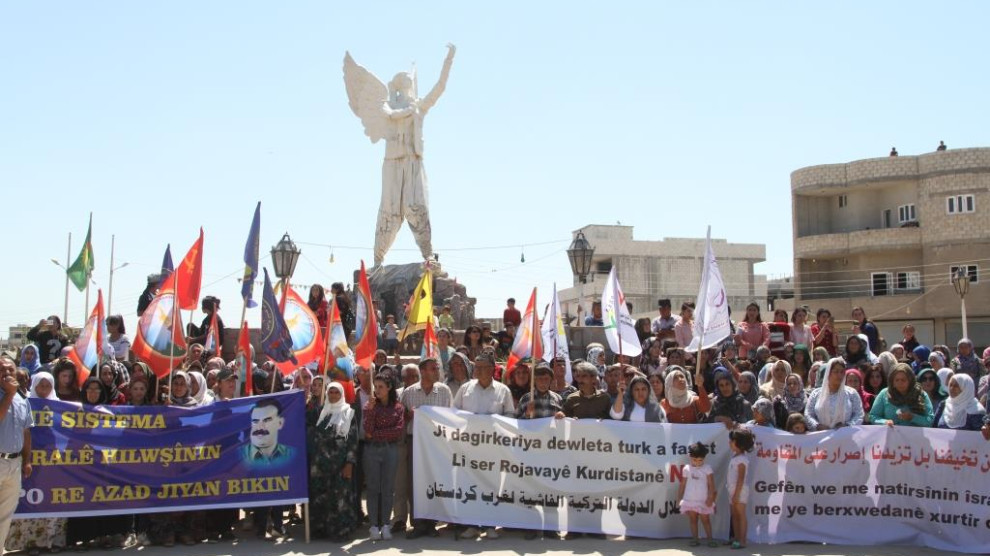 People of North and East Syria are taking to the streets to protest the invasion threats of the Turkish state that has recently increased its military activities and build-up along Rojava border.
Thousands of people gathered at the Free Woman Square in Kobane city center and condemned the invasion attacks of the Turkish state.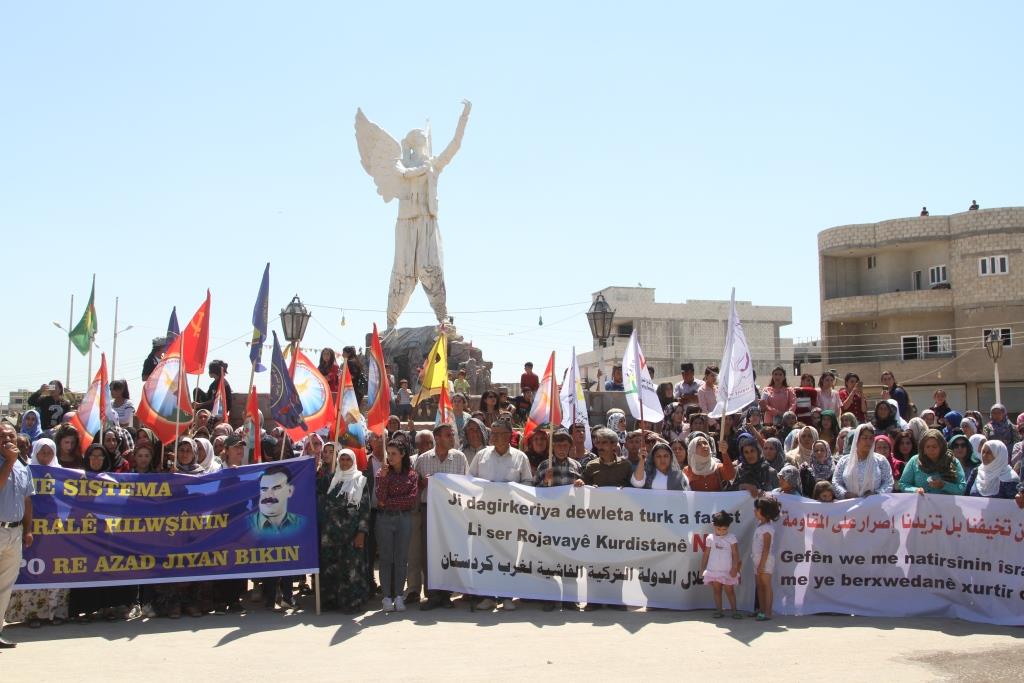 Speaking here, Kobanê Canton Council Co-president Mistefa Ito remarked that the Turkish state's animosity against the peoples of the region has reached the level of hatred. Ito explained the reason for his hatred as the defeat of Turkish-backed terrorist groups through the common struggle of the region's peoples.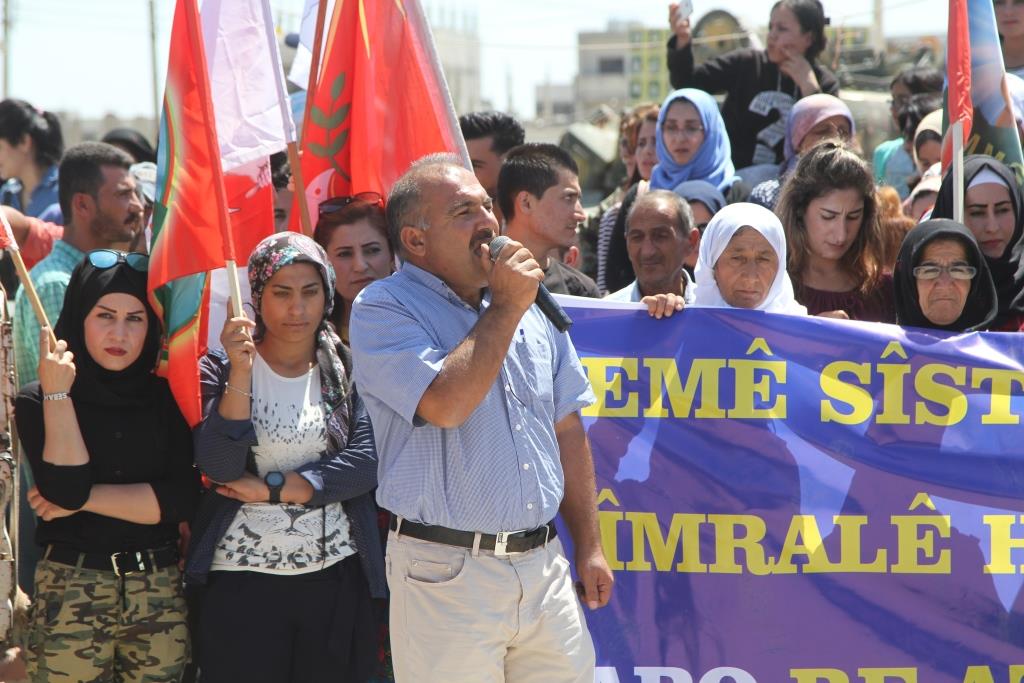 Remarking that the Turkish state continues with its threats due to the silence of the international community, Ito noted that the massacres committed by the Turkish army and allied mercenaries in Afrin last year were known to everyone. He warned that Turkish seizure of Syrian lands would result in an even greater threat and danger.
Following the demonstration in the city center, the mass went to the border village of Qeremox to the east of Kobanê, and started a human shield action in response to Turkish invasion threats against Syrian lands.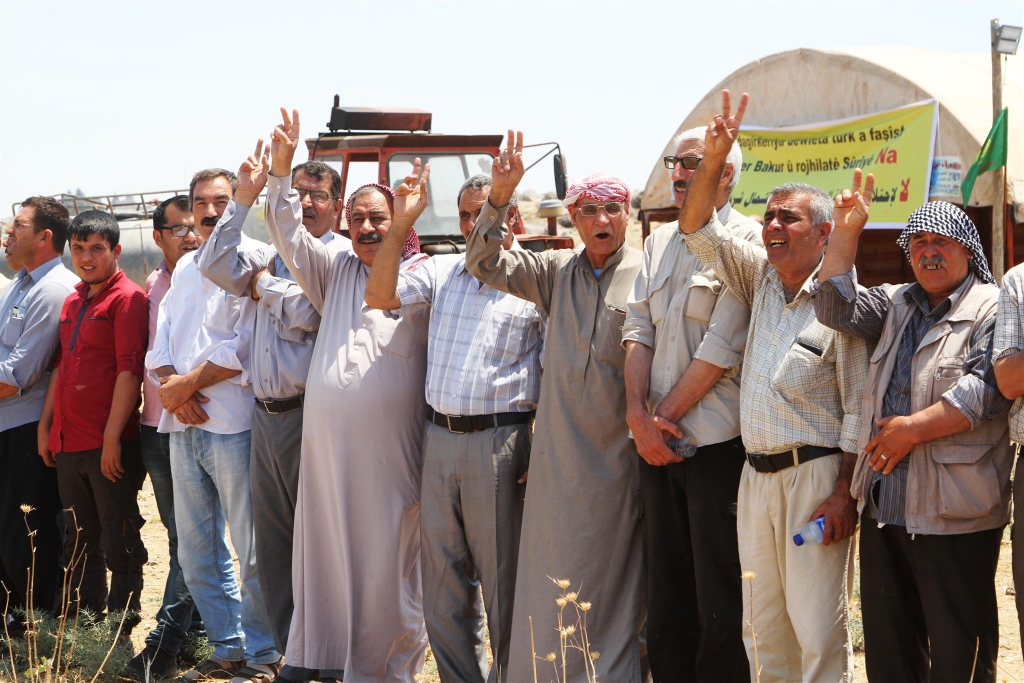 Demonstrators chanted slogans for unity against invasion as they formed a 100-meter-long human chain along the border.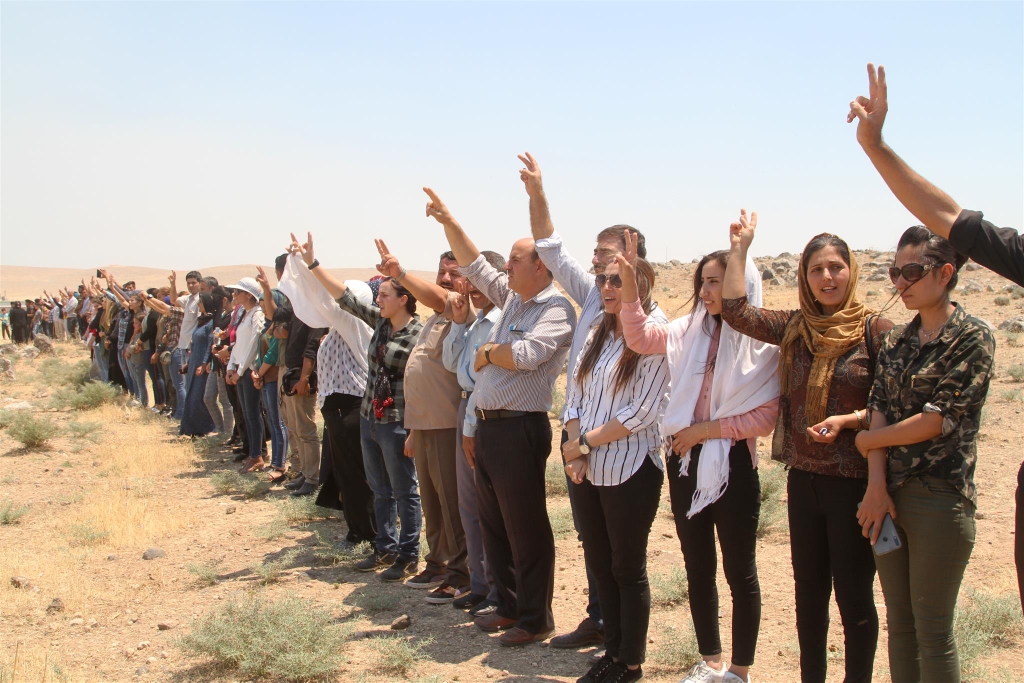 As protests against Turkish invasion continue growing across North and East Syria, people of Gire Spi (Tal Abyad) will also take to the streets against Turkish invasion threats this evening.