6th children's festival opens in Hesekê
The 6th children's festival started in Hesekê and saw the participation of 16 children's art groups.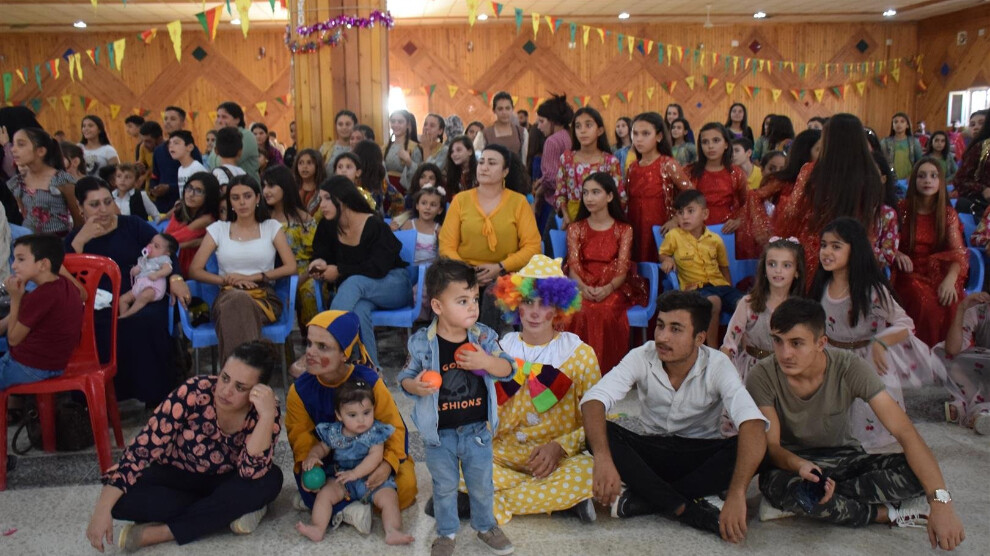 Hilala Zêrin and the Mesopotamia Culture and Art Movement held its 6th children's festival on the occasion of 1 September, World Peace Day. Many children attended the festival held in Silko Hall in Xişman District with their families. 16 children's art groups attended the festival, displaying their talents in various fields. Representatives of various civil society organizations also attended the festival.
Hilala Zêrin Coordination member, Evîn Afrin, said: "I wish a happy World Peace Day to all children of the world."
Efaf Hesekê, one of the Executives of the Culture and Art Committee of the Hesekê Assembly, said that the festival sent a message to the Turkish occupation: children are connected to their own land. Hesekê also underlined that the martyrs ensured the gains and achievements in the territory.
After the speeches, a video of the education and training received by the groups participating in the festival throughout the year was shown.
On the first day of the festival, 11 groups took the stage. The remaining groups are expected to take the stage today.