Comics for Rojava
A special evening on 8 January in Rome to support the people of the Federation of Northern Syria.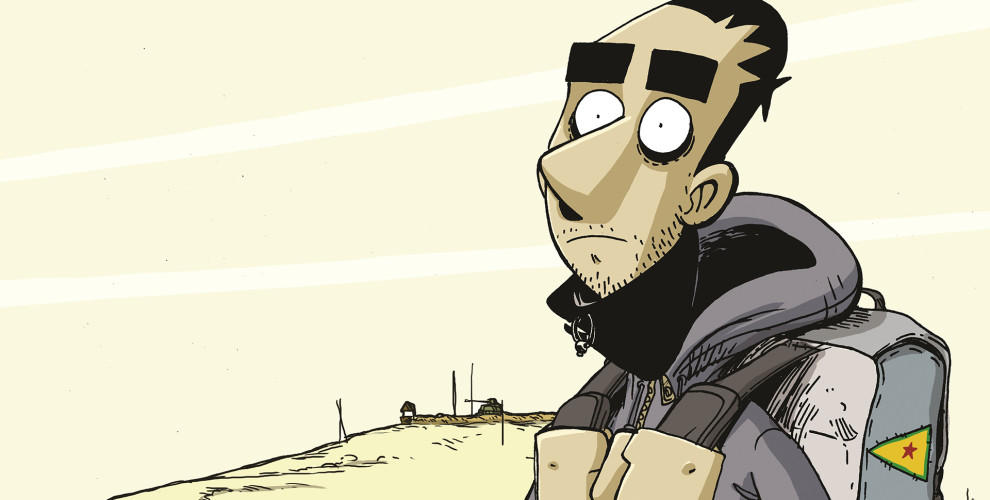 Zerocalcare, the Italian cartoonist famous for comics about Kobane, is exhibiting his new comics, Digging ditches, feeding crocodiles.  
The exhibition is at the MAXXI Hall in Rome and the cartoonist will auction some of his work to support civilians in Northern Syria. The special auction will be called 'Do not abandon Rojava'.
During the evening the cartoonist will be accompanied by actor and director Valerio Mastandrea.