First Kurdish music magazine published
"We want to open a new space for musicians and listeners".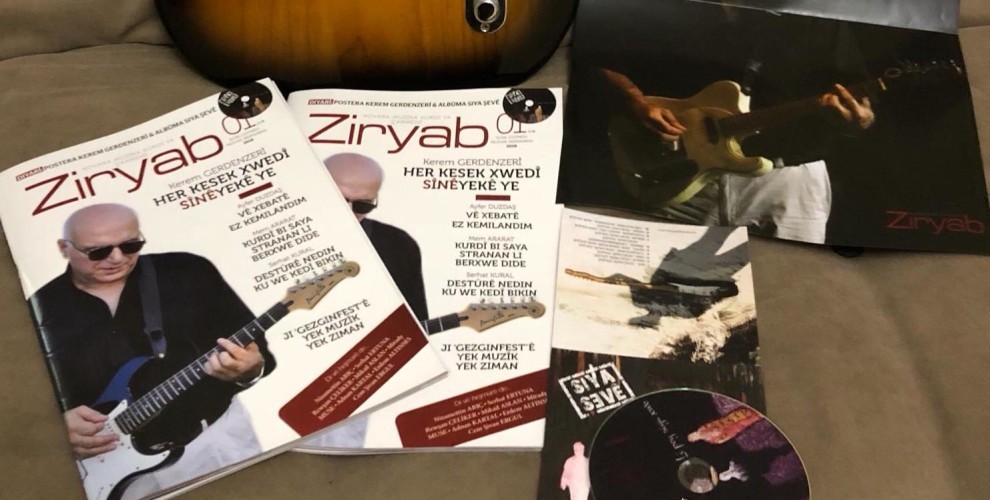 The first Kurdish music magazine, Ziryab, in color and coated paper, has been published.
The editors and proprietors of the magazine are from the Siya Şevê Grup Gökçe: Selim and Serhat Temel, Harun Elkî, Ozan Irmak and Mevlut Oguz.
The editorial board explains what the journal aims at: "Discussing the problems of Kurdish music and musicians, produced with great effort and devotion, from a constructive language and a wide perspective at every level. We want to open a new space for musicians and listeners".
The first issue of Ziryab features many interesting articles. Harun Elkî draws a panorama on Kurdish music from the 90s to the present days and talks about the effects of social media on music.
Ibrahim Sarisu writes about the first poets of history, Orfeus, one of the best symbols of music history. An article by Serhat Temel on Hasankeyf Orchestra also features in the magazine as well as Serdar Ozturk's portrait about Dengbêj Reso.
In addition the first issue carries a series of interviews with Kerem Gerdenzerî and Nizamettin Ariç, Ayfer Duzdaş, Mem Ararat, Adnan Kartal, Cem Şivan Ergul, Siya Şevê and Rewşan Çelîker.
The magazine features not only music articles and interviews but also reviews pieces on new albums, album promotions, music news, book introductions and a playlist.
In the first issue of the magazine, there are two gifts for readers: a poster of Kerem Gerdenzerî, a veteran of Kurdish rock music, and the album by Siya Şevê named eni Li Pey Siya Xwe.