Graphic Novel Kobane Calling becomes a Theatre performance
Over 800 people attended the play "Kobane Calling" in Florence. The theatre performance is taken from the graphic novel written by Zerocalcare, Italian cartoonist and activist.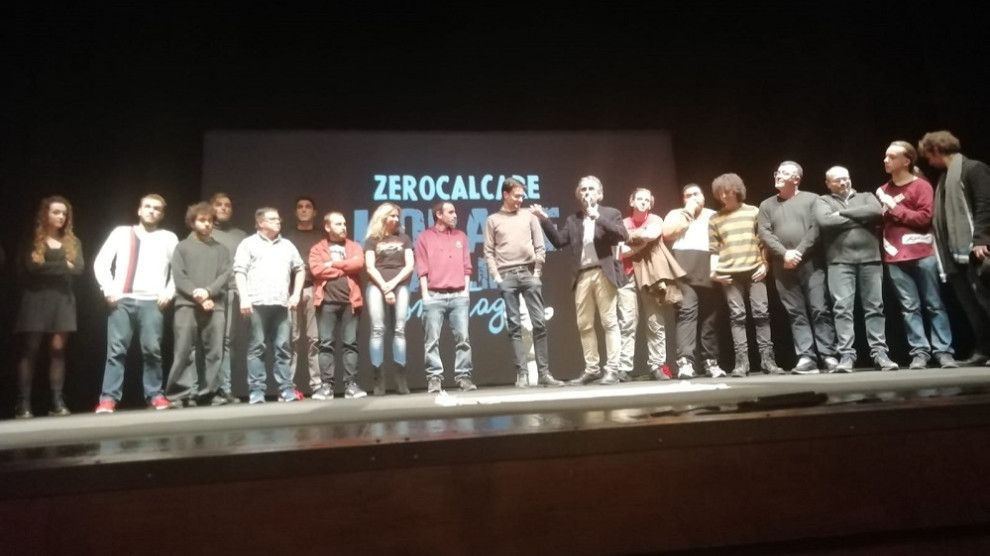 Taken from famous Italian cartoonist Zerocalcare, Kobane Calling is "an act of love", as the introduction to the performance says. 
Kobane Calling is a graphic novel written by Zerocalcare which now lands to a theatre stage thanks to Graphic Novel Theatre, a project of Lucca Crea curated by Cristina Poccardi e Nicola Zavagli
"An act of love of the theater to the poetic and very comic world of Zerocalcare, but also an act of solidarity to those who every day in Syria put their lives at risk in a terrible endless war", said the presentation of the performance. 
"Transforming Kobane Calling into a show was a difficult but exciting process" writes Nicola Zavagli, director of the theatre performance. 
"For a month - he added - I studied the material carefully. The result is a great choral narration, with thirteen young actors on stage, which alternates drama with comedy. In the past I worked a lot on English and Irish dramatists, who often manage to blend comedy and violence, as rarely happens in contemporary Italian theater. Here I had the opportunity to play on multiple registers: a precious opportunity."
Kobane Calling, is Zerocalcare's masterpiece with over 120 thousands copies sold in Italy.