Italian police seize 14 tons of amphetamines directed to ISIS
Italian Custom police seized 14 tons of amphetamines directed to ISIS.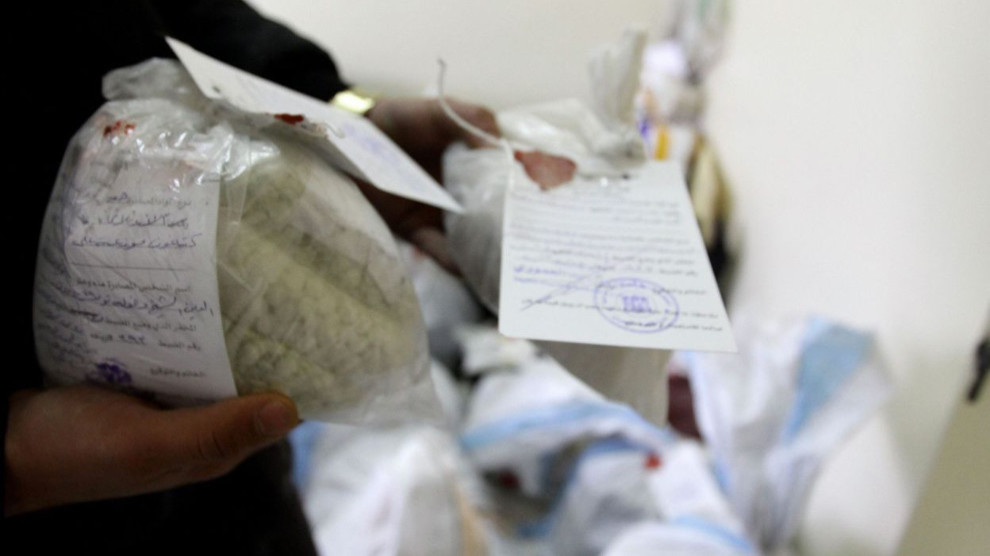 Two semicircles, one on top of another. That's how all began. It ended with the seizure by Italian Guardia di Finanza instructed by the Public Prosecutor of Naples, of 84 millions (14 tons) of amphetamines directed to ISIS.
When the men of the Customs Agency opened the first package of amphetamines hidden in the middle of badly counterfeit shirts in the port of Salerno, a few months ago, they realized that the story would go on. Those two semicircles that marked each tablet were the symbol with which ISIS marked "its" drug, the captagon, which is distributed to terrorists to inhibit fear and pain and among civilians because it helps defeating fatigue.
Those tablets were also found in the hide of the ISIS mercenaries who carried out the attacks on the Bataclan in Paris, in November 2015. For years they have been one of the main tools used to finance the jihadist attacks.