Kurdish Film Days in Barcelona attracted big crowd
The Kurdish film and documentaries selected for the Barcelona initiative were followed by a large audience.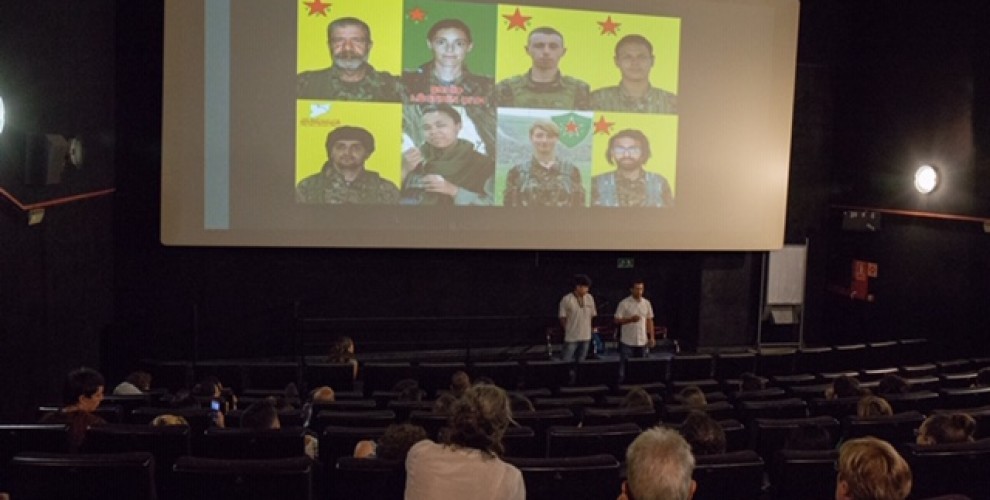 The Kurdish Film and Documentary days, organized jointly in Barcelona by the Platform for Solidarity with Kurdistan, Platforma Azadi and the publishing house Ivardia, lasted three days.
The Rojava Revolution and the developments that followed it were explored by some of the documentaries.
The days offered not only films.
The autobiography of Sakine Cansız, one of the PKK founder who was murdered on 9 January 2013, along with Fidan Dogan and Youth Movement member Leyla Şaylemez, in the French capital, Paris, was recently translated into Spanish and presented during the event.
At the event, a memorial was held for the internationalist women revolutionaries Andrea Wolf (Ronahi) and Alina Sanchez (Lêgerin Çîya) who dedicated themselves to the liberation struggle of Kurdistan.