Kurdish theatre Şa Performance must live
Tuncay Özel, one of the founder of Şa Performance Kurdish theater, asked to newly elected mayor of Istanbul Ekrem İmamoğlu to support the company forced to close because of financial problems.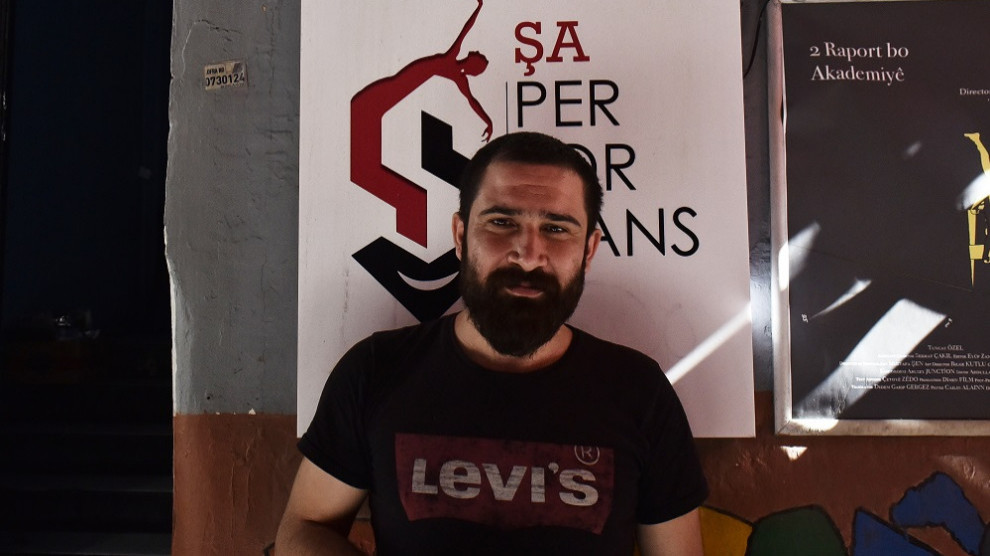 Şa Performance is an important name in alternative Kurdish theater, yet it is on the verge of closing its doors due to financial difficulties.
Tuncay Özel, one of the theater founders told ANF that Şa Performance, which operates as a cultural center, should continue to live.
Tuncay Özel, 29, who has been involved in theater for 12 years, had the idea of setting up a place to perform Kurdish theater in Istanbul from his hometown of Batman together with 4 friends. from the same city.
Özel and his friends, who received financial aid from a Kurdish businessman at that time, opened Şa Performance in Nane Street, Beyoğlu (Taksim).
In 6 months the 5 firends brought to life 5 plays in Kurdish and, as Özel said, "we only have one principle: to make and promote theatre in Kurdish and contribute to our culture. Anyone respecting this principle will find our doors open.
Stating that they came to the point of closing the place because of financial problems, Özel said that unfortunately they could not reach the number of people they wanted. While opening the theater they never intended to earn economically, he added that they were met with less interest than they had believed there was for Kurdish language and culture.
Özel said that they had organized a support event on 17 June to pay the delayed rents and bills and not to close the theater. Yet they could sell only 150 tickets.
Özel then appealed to the newly elected mayor of Istanbul Metropolitan Municipality, Ekrem İmamoğlu, to support alternative theaters.
Pointing out that the theaters are not supported because the Beyoğlu Municipality is under AKP administration, Özel said: "If the CHP had taken Beyoğlu, we could have knocked on their door, but we did not see any possibility as the borough is ruled by the AKP."
Özel reminded that many Kurdish art institutions such as Seyr-i Mesel were closed down for decree order, or KHK. "It is very difficult for a theater institution to survive without being supported. - he said - We don't want to close the theater. Unfortunately, politics in the country at the moment does not regard art and culture as vital part of the social development."
Şa Performans brought to the stage in Kurdish play by Franz Kafka, Antoine de Saint-Exupéry, Fernando Arrobal, Çetoyê Zêdo.