Mardin Governorate bans play in Kurdish
The Mardin Governorate banned the Kurdish play Tartuffe, which was to be staged by the Amed City Theatre.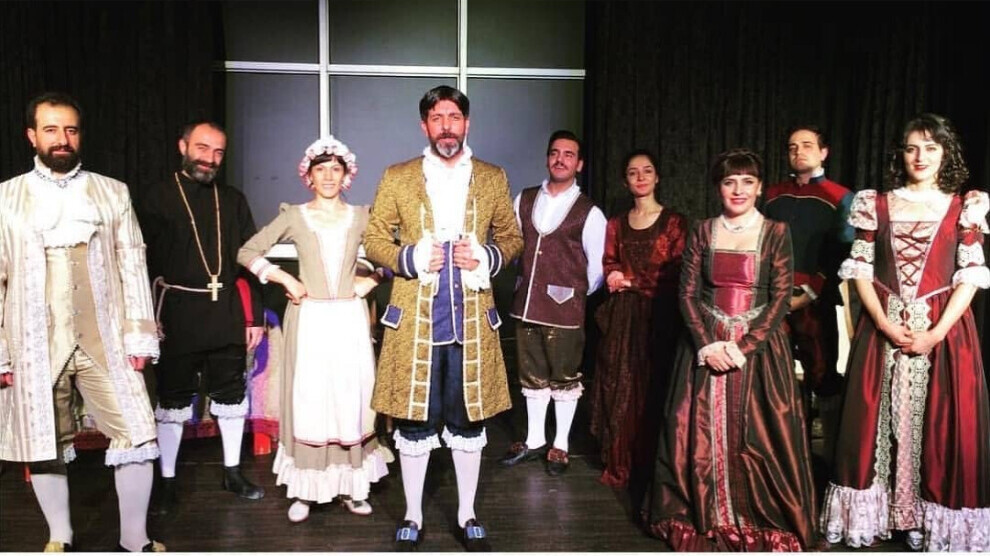 The Kurdish play Tartuffe, which was expected to be staged by the Amed City Theater on Sunday evening in Mardin, was banned by Mardin Governorate. The ban on actions and activities in the city was cited as the reason for forbidding the play.
The Mardin Governorship did not allow the play to be staged, and Amed City Theater said that they were forced to cancel the play due to the ban. In the statement made by the theater, they said: "We are forced to cancel our play Tartuffe for reasons beyond our control".
The organizers said: "Clearly, we see this decision motivated by the language of the play. The play was in Kurdish and this is another action to prevent and ban Kurdish artists and Kurdish culture. In recent years, the pressure on the Kurdish language has been increasing. This is another ban. There are programs in Mardin every day, but for some reason, only programs in Kurdish are banned."