Martyr Hamza Festival kicks off in Deir ez-Zor
Martyr Hamza Festival kicked off in the town of Sifêra in Deir ez-Zor and was attended by a large crowd.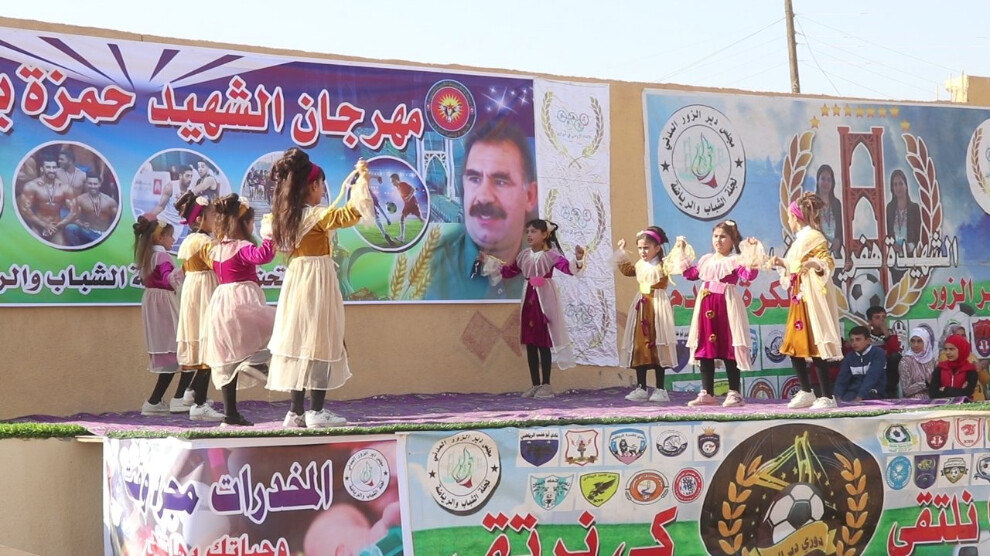 The Martyr Hamza Festival, organized by the Deir ez-Zor Sports and Youth Committee with the coordination of the Jazira Region Sports Union, kicked off in the town of Sifêra. The festival was attended by representatives of institutions affiliated to the Autonomous Administration, military councils, non-governmental organizations, political parties and Deir ez-Zor residents. Theater and halay [traditional dance] groups from the Deir ez-Zor region performed at the festival, while football, chess and volleyball competitions were held.
Seher Ehmed, a member of the Culture and Art Management Committee, opened the festival inviting everyone to a minute's silence for the martyrs.
Speaking on behalf of the Deir ez-Zor Rojava Region Assembly, Ebdulxaleq El Cezab commemorated the martyrs of freedom in the person of Martyr Hamza and promised to follow their path.
Ebdulxelaq El Cezab condemned the attacks of the Turkish state against the region and said that they would defend their lands.
Nesayim El Furat Group affiliated to Deir ez-Zor Culture and Art Center and folklore groups affiliated to the Youth Movement performed halay.