New song and clip for the anniversary of the founding of PKK
Koroya Dengê Mesopotamia (The Voice of Mesopotamia Choir) has released a new song on the occasion of the 43rd anniversary of the PKK.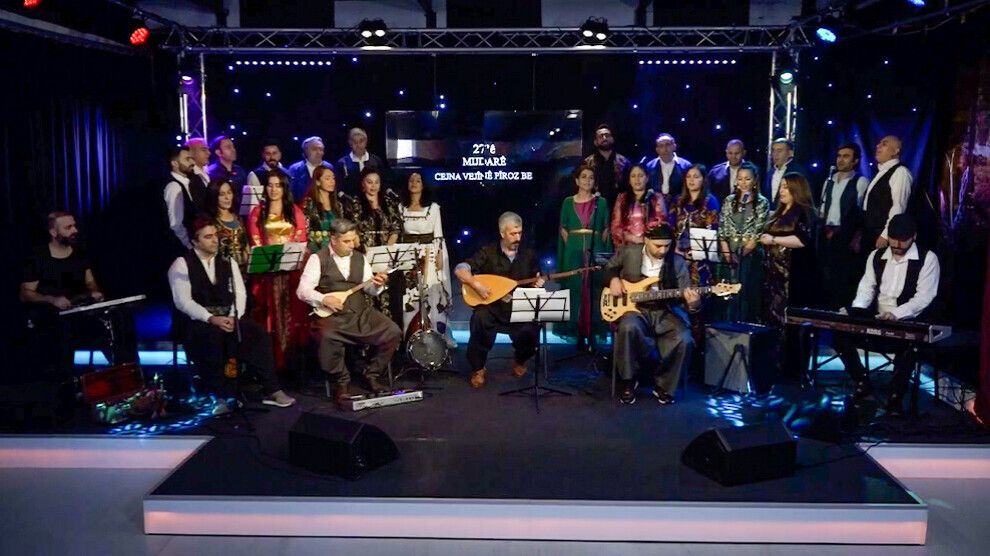 Continuing its activities within TEV-ÇAND Europe, the Voice of Mesopotamia Choir (Koroya Dengê Mesopotamia) made a video clip for the song they composed to mark the PKK's 43rd founding anniversary and brought it together with music enthusiasts.
'PKK PAVED THE WAY FOR FREE HUMAN AND FREE ART'
Artist Bengî Agirî, speaking on behalf of the choir, stated that the PKK paved the path for free human and free art in Kurdistan and that everyone in the choir is aware of this. Agirî remarked that, despite the fact that the PKK is not only a party but also a hope for all humanity, they, as Kurdish artists, do not accept the PKK's inclusion on the 'terrorist organizations list'.
Agirî emphasized the importance of choral works in Europe and stated that they will continue to focus on communal works in the coming time, as well as that they will work on the choir in terms of both quality and quantity. Memo Gûl arranged the song 'Vejîn', whose lyrics and music belong to the musician Hekim Sefkan.