Sculptor El-Hemo tells of art under ISIS rule in Raqqa
Artist and sculptor Cuma Seîd El-Hemo was hiding his works in the garden of a house while under ISIS rule in Raqqa.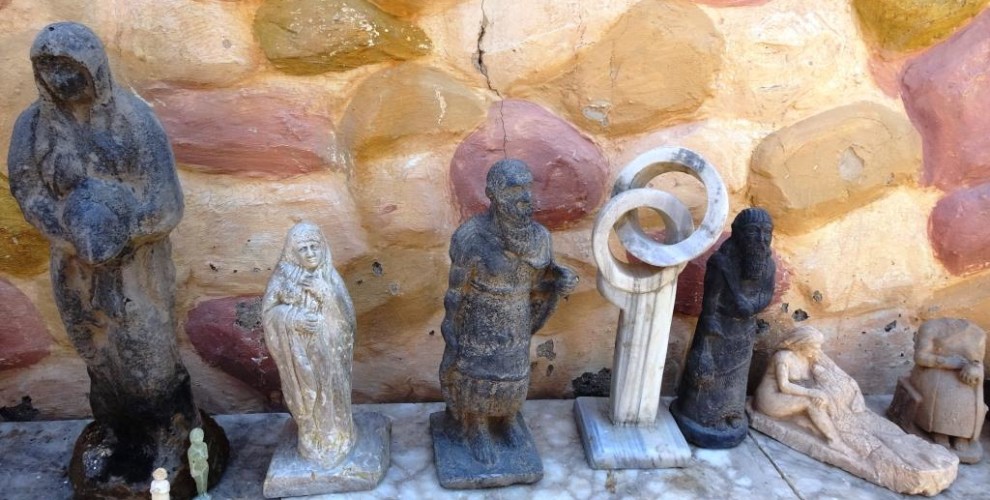 Cuma Seîd El-Hemo, a painter and sculptor in Raqqa, is now able to carry out his artistic work in the freed city, after the hard years under the DAESH (ISIS) control.
Cuma Seîd El-Hemo, was born in Raqqa in 1968 and began painting and sculpting in the 1980s.
When he was young, El-Hemo was drawing on marbles and stones, and developed his artistic skills during his university years, where he studied electrical engineering.
Later, El-Hemo, who worked as a teacher and sculptor in the Raqqa Art Center between 1989 and 1996, succeeded in participating in competitions held in many Arab states.
Like other Raqqa citizens, Cuma El-Hemo lived through the darkest days of his life when the DAESH mercenaries occupied his city. He was repeatedly subjected to the harassment by the mercenaries because of his sculpting.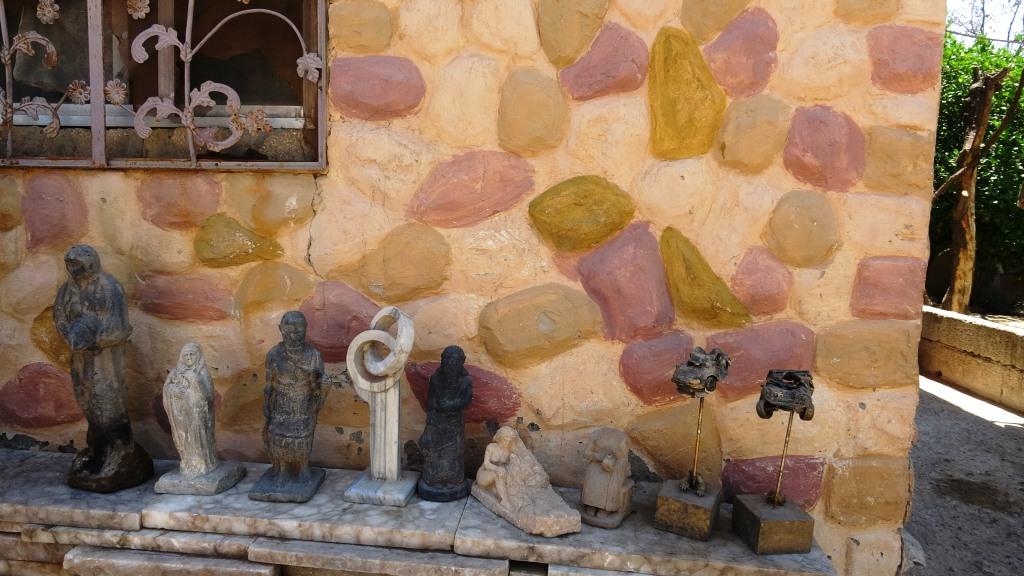 Many of the statues and sculptures made by El-Hemo were destroyed by the mercenaries, while others of value were stolen by the mercenaries and brought to Turkey to be sold.
The Raqqa Civil Council has recovered some of El-Hemo's sculptures and placed them in the council building, just after the liberation of Raqqa last year.
The paintings and sculptures that El-Hemo make reflect the war and its effects on the people as well as the daily life of people.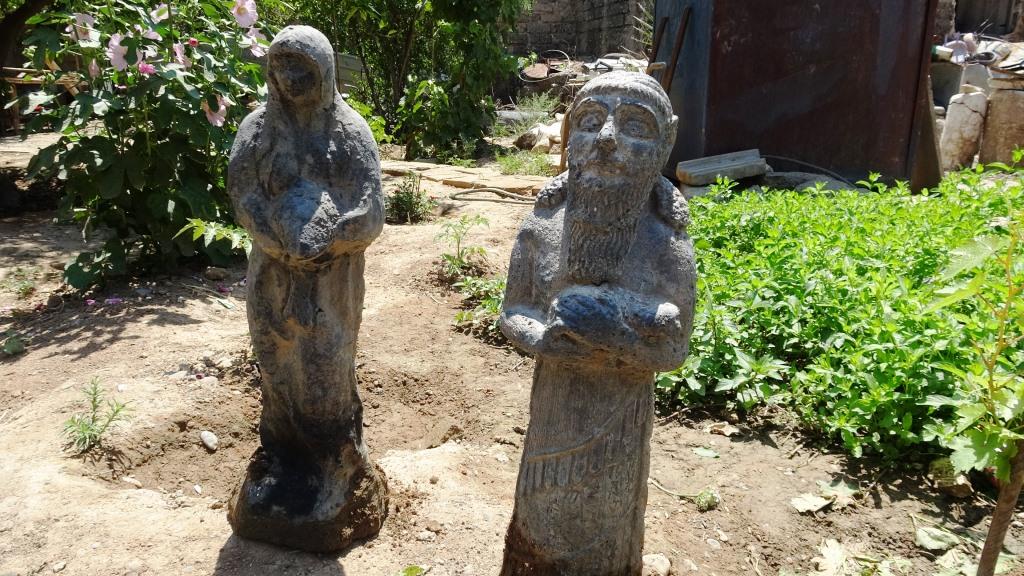 El-Hemo, who has participated in many exhibitions and art competitions, said he usually made his works on Italian marble with black and white stones.
El-Hemo said that he had been arrested and tortured repeatedly during the long years of DAESH occupation of the city. "I continued to do my works secretly - he said - once I was released. I buried the works I made in the garden of a house and kept them there".