Solidarity action with Rojava in Chambery
In the Chambery commune in Savoie, France, Kurds and their friends met to watch a documentary on Rojava.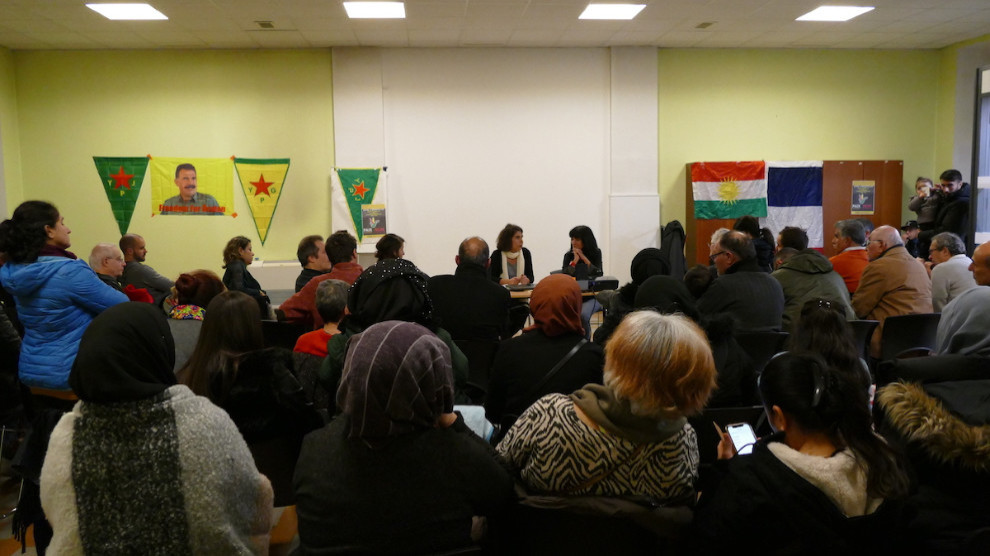 An event was organized in Chambery by the Mesopotamia Kurdish Women's Commune in solidarity with the resistance in Rojava and to condemn the Turkish occupation.
Journalist and director Mireille Court and lawyer Adeline Botan from South Kurdistan made a speech at the event, which was attended by dozens of people.
Two documentaries shot by Mireille Court in Rojava in 2017 and 2018 were screened. Both documentaries provided the basis for a discussion about the Rojava revolution and the democratic confederalism governance system.
Attorney Adeline Botan, in her speech, said that the Turkish state is carrying out war crimes in Rojava, and added that the Middle East is actually experiencing the third world war.
Noting that the Turkish state violated international law, Botan said that the UN should act immediately to stop this attack.
Journalist Mireille Court spoke of her experience in Rojava: "The Kurds fought for humanity, the world left the Kurds alone". It is necessary to stop Turkey. The international institutions should fulfill their duties and act now."