TEV-ÇAND held 6th Conference in Rimelan
Rojava Culture and Art Movement TEV-ÇAND is holding its 6th conference at the Aram Tigran Cultural Center in Rimelan.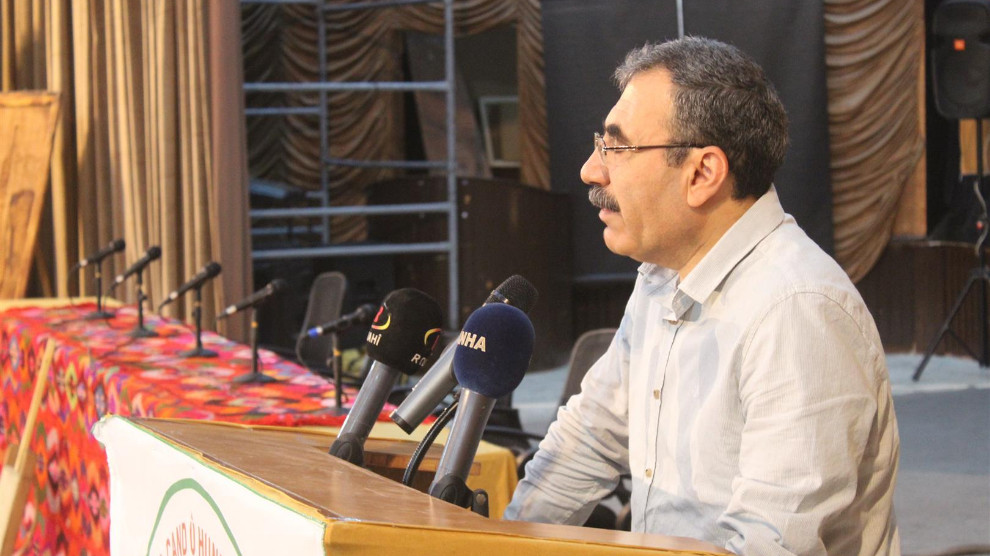 The conference sees the participation of 200 delegates from Northern and Eastern Syria, Damascus and South Kurdistan.
Aldar Xelîl, of the Executive Committee of the Democratic Society Movement (TEV-DEM), made the opening speech at the conference.
After the defeat of ISIS, Xelîl said, the process made new tasks necessary for the social revolution and TEV-ÇAND had important duties in the continuation of the spirit and success of the revolution.
Xelîl added that in the last 8 years TEV-ÇAND has been with the Rojava-Northern and Eastern Syrian Revolution the voice of the revolution and brought to the whole world and strengthened the culture of common life between the peoples. 
"Culture and art are important to maintain the spirit of revolution as well as the representation, dissemination, and the memories of martyrs. This is how culture and art develop."
This conference, added Xelîl, "should be a platform that points to our shortcomings. If TEV-ÇAND made a mistake, we have the right to show and criticize it. Intellectuals, artists and all workers should be criticized by this conference."
Continuing his speech, Xelîl said that the Northern and Eastern Syrian Revolution entered the process of building revolutionary and fighters and emphasized that TEV-ÇAND should represent this spirit. 
Xelîl, commemorated artist and martyr Yekta Herekol.