Yazidis in Europe prepare for 1st Ezidxan Cultural Festival
Yazidis in Europe are preparing for the 1st Ezidxan Cultural Festival, which will be held on June 1 in Bielefeld, Germany.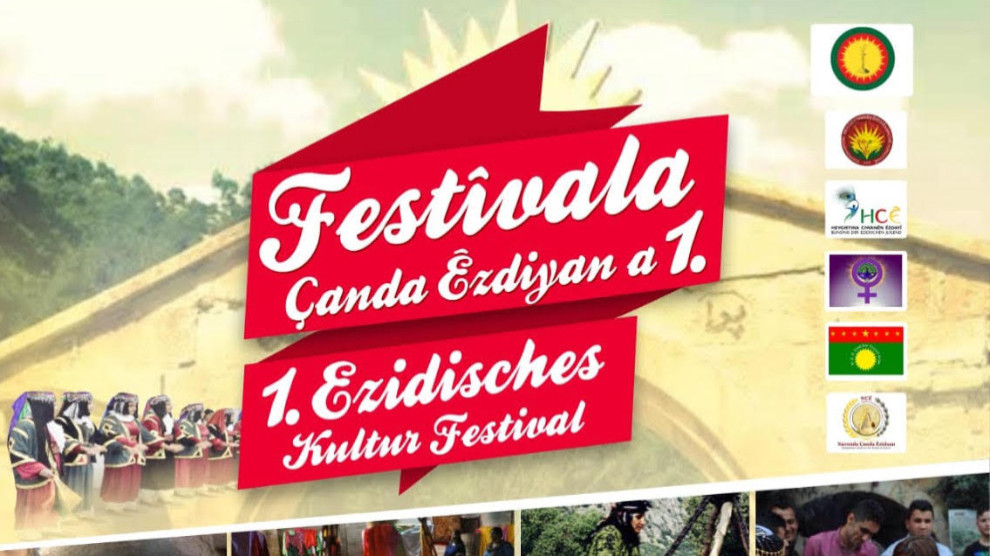 The 1st Ezidxan Cultural Festival is organized under the motto, "Autonomy for Shengal, Peace in the Middle East".
The organizers say the content of the festival was curated in accordance with Yazidi culture and tradition.
The Preparation Committee invites all Yazidis in Europe to Bielefeld on June 1 "with the spirit of unity Mam Zeki Sengal showed".
The committee announced that they have sent out invitations to all Yazidi associations, the Bielefeld City Council and all political parties in the city.
Hozan Shemdin, Hozan Xemdar & Hariman, Helbestvan Haci Qirani, Dexil Osman, Narinxan, Koroya NCE, Titale Feyzo, Folklor and Hamit Bahoz will take the stage in the festival.