Fire in Dersim's Roj Valley under control
The fire ignited by Turkish artillery fire in Dersim's Roj Valley on Saturday is under control, and the operation continues with post-extinguishing and cooling work. The flames in Hozat and the Munzur Valley have also been largely extinguished.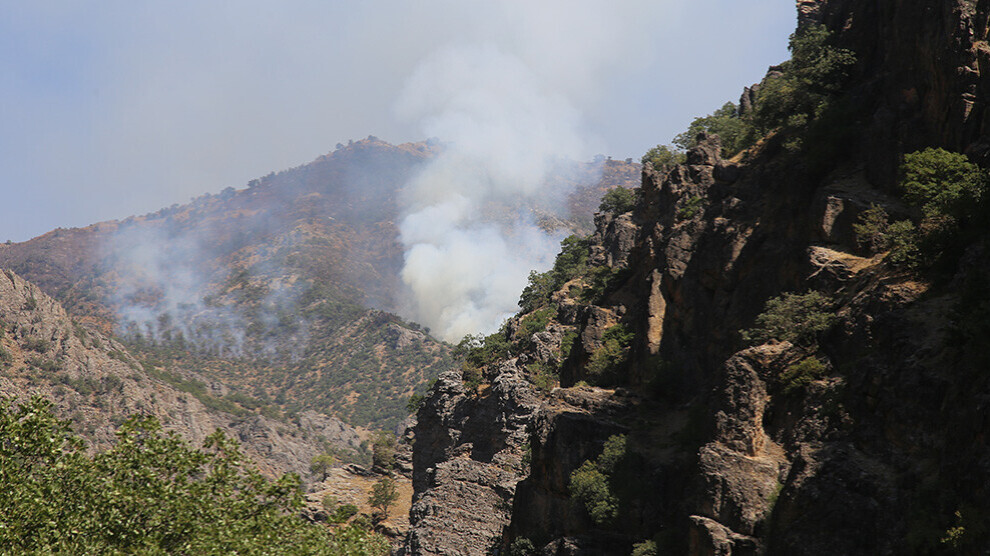 In Dersim, the situation in the fight against the flames seems to be easing for the time being. The fire in the Roj Valley in the Pülümür district, ignited six days ago by artillery fire from the Turkish army, has been largely under control since late Thursday evening. However, the staff of the Dersim Municipality continues to carry out post-extinguishing and cooling operations in order to discover the last hidden pockets of fire. But the danger has not been averted, as the military remains on standby in the region.
The fire in Roj Valley had broken out last Saturday, and two days ago volunteers discovered in the area casings of bullets of state production. The abbreviation "MKE" can be clearly seen on the casings of the ammunition, which was manufactured exclusively for military use. The abbreviation stands for the Turkish state-owned company Makina ve Kimya Endüstrisi Kurumu, which operates a large part of the weapons production for the Turkish army.
Fire in Hozat under control
The devastating fire in the Hozat district, which ate through a large part of the county since August 17 and finally reached the Ovacık district to the north, has also been under control since yesterday. But a look at the region offers a sad picture of destruction. Centuries-old oak forests, a cultural asset of great importance for the biodiversity of Dersim, have been reduced to ashes. Countless animals have died in agony.