Floods leave 9 people dead, 11 others missing
Heavy rain claimed the lives of nine people in Batman, Amed and Zonguldak.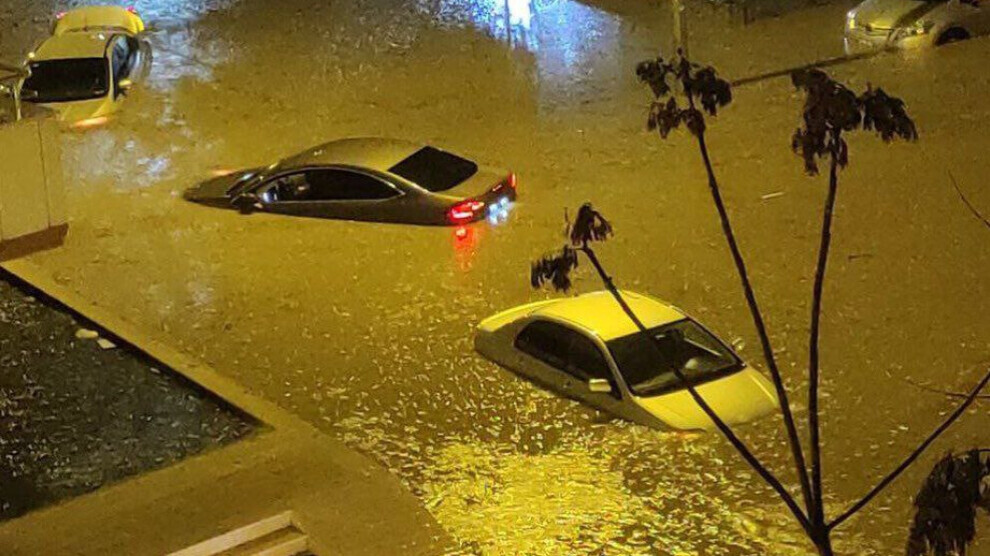 At least four people were killed in flooding caused by heavy rainfall in the province of Batman on Monday. The victims were a 54-year-old woman and three of her grandchildren, aged one, five and nine, according to local authorities. Another person died in the district of Hani in the neighbouring province of Amed (Diyarbakır).
The streets of Batman and Amed turned into raging rivers, with entire neighbourhoods under water after the overnight storm. Images of cars being swept away by the masses of water could be seen on television and online networks.
Severe storms and heavy rain also hit western Turkey. According to the authorities, four people lost their lives in the province of Zonguldak. Three of the victims were swept away by the floods in a car and were later found dead.
A cargo ship with twelve Turkish crew members on board also sank in the Black Sea during the storm on Sunday. According to the Interior Ministry, the body of a sailor was recovered on Monday morning off the harbour town of Ereğli in Zonguldak. After the storm subsided, the search for the eleven missing sailors could also begin.
Another ship flying the flag of Cameroon also sank off the Turkish Black Sea coast on Sunday. The freighter had been torn in two by the force of the waves, but the crew had been brought to safety beforehand.
In the meantime, the victims of the flood in Batman were laid to rest at the Asri Cemetery on Monday. The funeral was attended by HEDEP (Peoples' Equality and Democracy Party) MPs Zeynep Oduncu and Mehmet Rüştü Tiryaki and members of TJA (Free Women's Movement), Peace Mothers Council, DBP (Democratic Regions Party) and HDP (Peoples' Democratic Party).