Forest fire in Dersim countryside grows
The fire started by the Turkish army in Kutudere region of Dersim is growing and people are not allowed to intervene.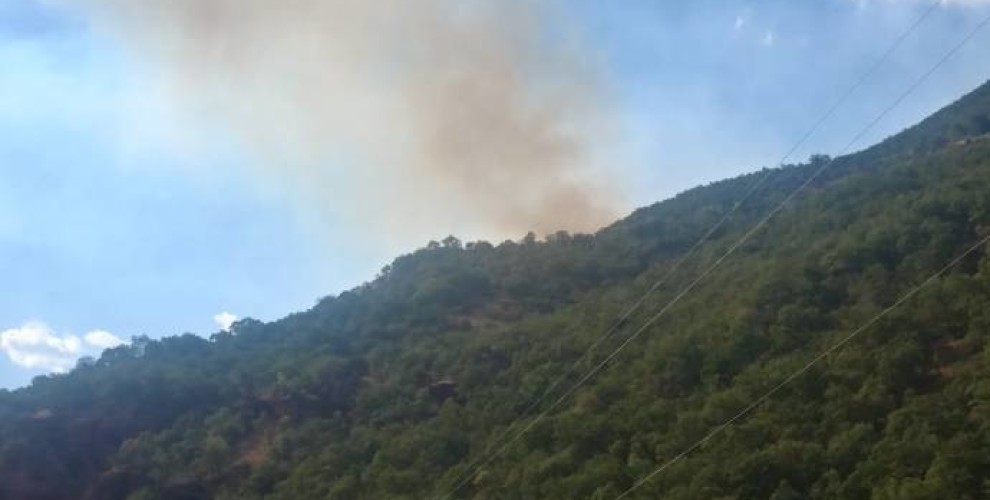 Artillery attacks and air strikes carried out by the Turkish army as part of its military operations started a fire in Kutudere region of Dersim province on September 22.
Volunteers are prevented by Turkish soldiers from extinguishing the fire.
One of the volunteers, Nadir bulut, described the fires raging across Kurdistan as a massacre of nature, stressing that the State is delieberately burning down their lands. Bulut said the goal was to make the people leave the region, ans strongly criticized the obstruction of volunteers from intervening the fire.
Remarking that the State is committing a crime in Dersim, Bulut called on concerned authorities to give up this mistake and stop the fire.