Forest fire started by Turkish bombardment in Amed countryside continues
In the district of Dicle near Amed, a forest area is burning after Turkish bombardment. For three days, hardly any efforts have been made to extinguish the fire; instead, the military has been terrorizing the population.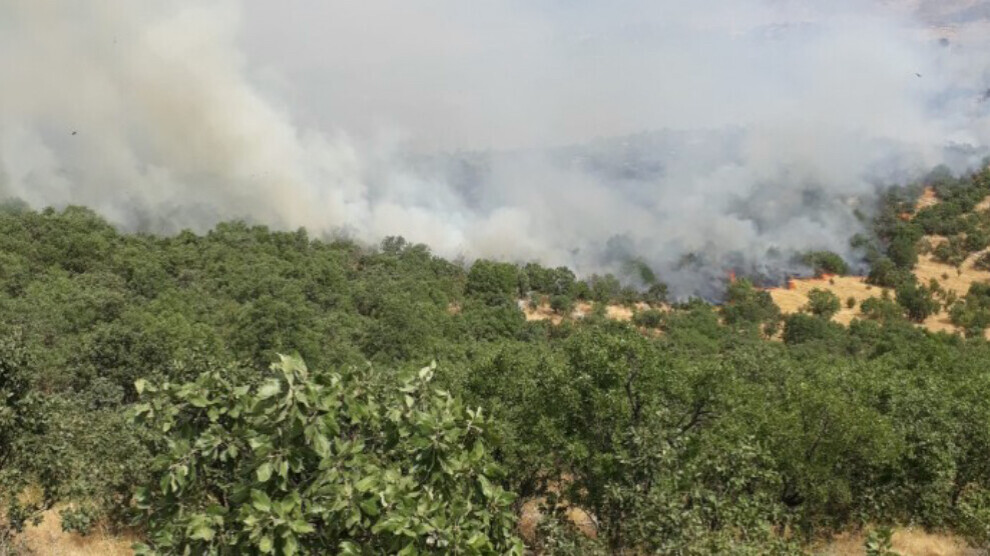 On September 7, Turkish fighter jets attacked rural areas near the rural neighborhood of Pîrêjman in the Dicle district in the province of Amed (Diyarbakır). The dropped bombs caused forest areas to catch fire. For the third day in a row, the fire is now spreading and approaching the center of Pîrêjman. Emergency forces are merely trying to keep the flames away from the settlement.
At the same time, the military is terrorizing the population. On Friday morning, soldiers stormed several apartments in the settlement and detained four people without justification. They were released after questioning.