Julie Ward MEP expresses concern to Erdoğan for Ilisu dam
Julie Ward MEP has written a letter to President Erdoğan a few days before the Turkish government will start filling the Ilisu Dam reservoir.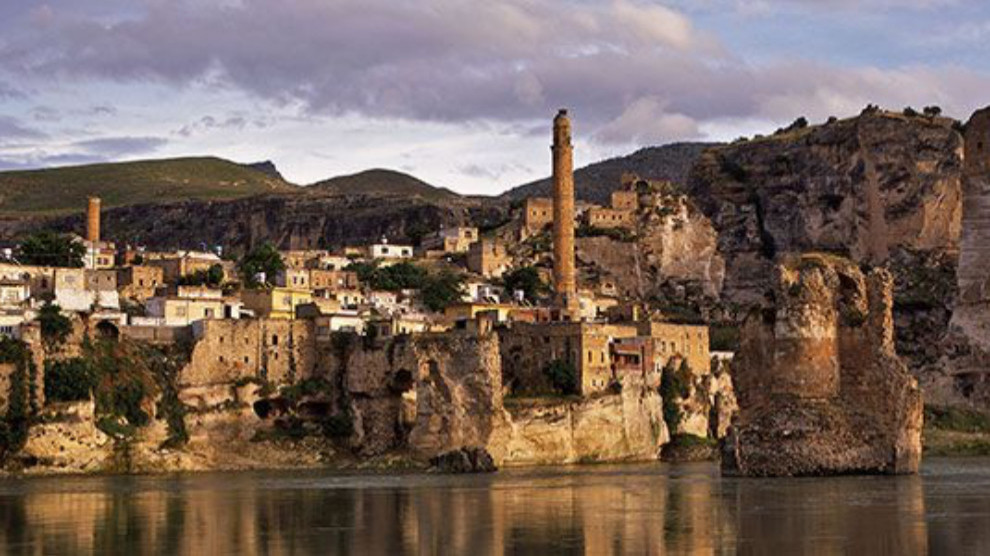 The Turkish government announced that on 10 June it will start filling the Ilisu Dam reservoir. The Initiative to Keep Hasankeyf Alive and Mesopotamia Ecology Movement called on social movements, NGO's, activists to join the 3rd Global Day of Action for the defense of the 12,000 year old town Hasankeyf and the Tigris River on 7 and 8 June.
Julie Ward MEP, Member of the Committee on Culture & Education, wrote to President  Erdoğan to express her utmost concern regarding the announcement of the filling of the Ilisu Dam on 10 June 2019. 
The letter reads as follows:
"As you know, filling this dam will have disastrous consequences for the downstream areas of the Tigris river, and in particular for Hasankeyf. The cultural heritage of this city is unmatched, spanning nine civilisations. For 12,000 years, it has been a site of uninterrupted human settlement. Dozens of cultures have left their mark on Hasankeyf. 
As a cultural activist, and a Member of the Culture and Education Committee in the European Parliament, I am very concerned by reports stating that the filling of the dam would flood and destroy most of the city. The site of Hasankeyf is an international heritage site that should belong to humanity as a whole. The threat posed by the Ilisu Dam project prompted the World Monuments Fund to list the city on its 2008 Watch List of the 100 Most Endangered Sites in the world. 
In 2001 the British contractor Balfour Beatty pulled out of the project because it failed to meet ethical, environmental and commercial criteria. Sadly the Turkish authorities have continued regardless. 
As a human rights advocate, I am also worried about the social consequences the filling of the dam would have on adjacent communities. Reports state that 80,000 people risk losing their livelihoods if this project goes ahead. 
Further downstream, communities in Syria and Iraq are also at risk of being affected by the dam. This project will seriously jeopardise the water supply to major Iraqi towns, affecting 
Iraqi agriculture and the biodiversity of the Tigris river ecosystem. Management of water supplies in the region should be inclusive and mindful of the impact on communities and their livelihoods. 
I therefore urge you not to begin filling the Ilisu Dam on June 10th. I also urge you to put the project on hold, in order to engage in a broad, participative and transparent discussion with the local populations in the affected communities and the competent authorities in Syria and Iraq. 
I look forward to your response and I remain available for any further information."