KODAR's Ecology Committee warns the IRGC and wood mafia
Over the past two months, there have been numerous reports on social media of massive destruction of the Zagros Forests and the plundering of wood in Rojhilat. KODAR's Ecology Committee warns the perpetrators that they will be held accountable.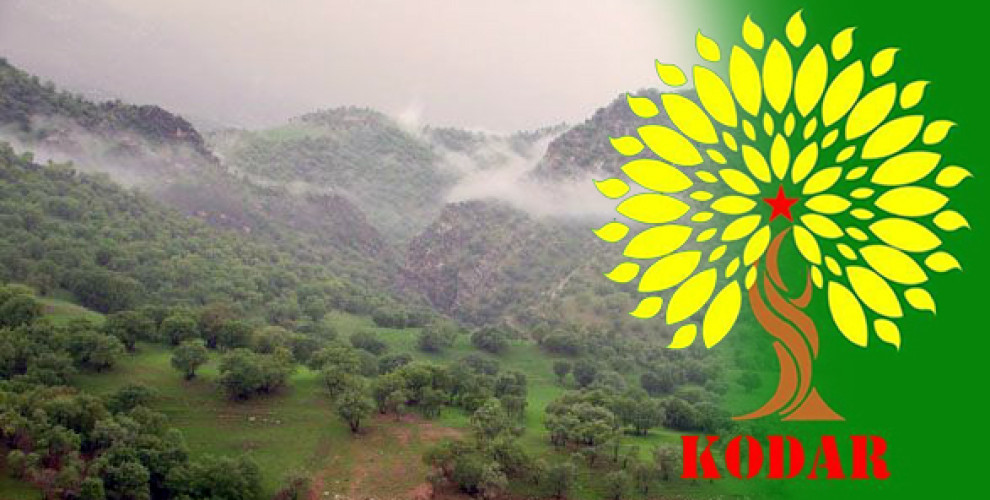 The Ecology Committee of the Democratic and Free Society of East Kurdistan (KODAR) referred to the role of mafia networks under the command of the Islamic Revolutionary Guards Corps (IRGC) in Kurdistan, adding: "After the plundering of the trees of the Hirkani forests of northern Iran, now it is time for the Zagros forests. For some time, the wood mafia, affiliated to the Revolutionary Guards, have turned to the Zagros forests and with the silence of the Zagros provinces' authorities, we witness a wave of destruction of the forests and natural resources in this region. On the other hand, environmental activists are continually arrested by the government, and environmental associations are intimidated by security establishments."
The committee then explicitly warned the destroyers and members of the wood mafia networks, while expressing support for the activities of environmental institutions.
KODAR added: "We, as the Democratic and Free Society of East Kurdistan, consider human as an integral part of nature, and to protect nature is to protect human beings, this is our ethical duty and mission. While we stand in solidarity with environmental associations and activists, we declare that we will not remain silent in the face of these aggressions and destruction against the nature of the region. We warn the perpetrators of these destructions that our forces, as the people's defense forces, will identify them and punish them for their actions."