Mining projects approved are a serious threat for Dersim territory and nature
A high number of mining projects that would seriously affect the territory have been approved for the northern Kurdish region of Dersim. The nature of the region, its historical and religious sites are heavily threatened by the new projects.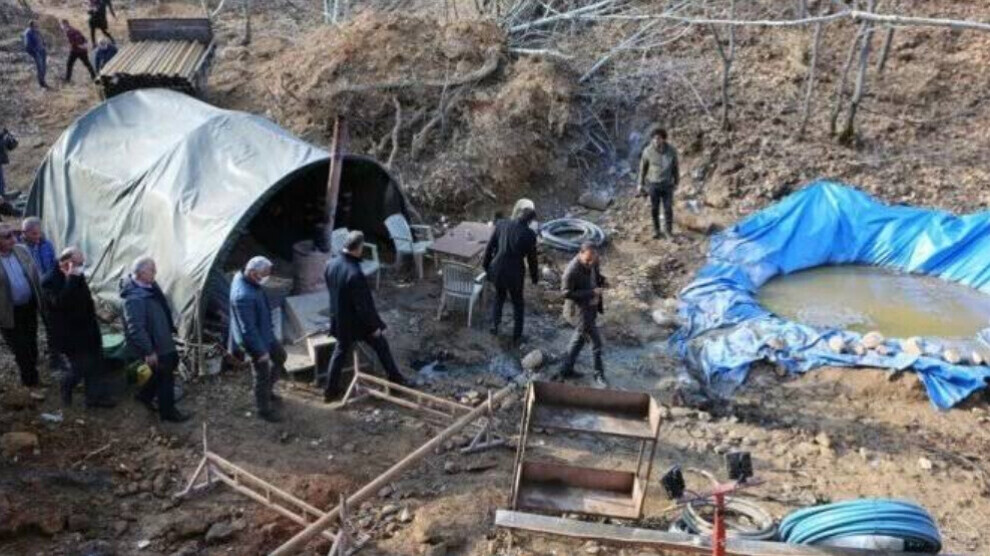 The Northern Kurdish region of Dersim is famous for its natural beauty, its history and its special religious and socio-political identity. In the worldview of the people of Dersim, nature is sacred, a place of prayer, gathering and contemplation. Places like the Munzur River and its springs are places highly valued by people. But the nature of Dersim is in grave danger. The Munzur River has already been irretrievably damaged by several dams built on it, wildlife is threatened by hunting, and forests are regularly set on fire by the army. With the approval of exploratory work for mining projects, more threats are now added. An area of ​​62,285 hectares has now been approved for the search for raw materials. Over 50 villages and dozens of hamlets will be affected by the new mining projects.
When the mining projects are carried out, the area between the center of Dersim, Ovacık and Hozat, which is an area of forest, will be completely destroyed. As soon as all the necessary permissions for the projects have been obtained, they are to be implemented. Gold, copper, chromium and lead are to be mined in the license area.
Other mining projects are planned along Munzur Mountains, Hel Mountains, Pülümür Bağır Mountain, Demenan, Haydaran, Nazimiye at Bûyer Mountain and many other areas. If these projects are realized, the territory will be severely damaged.
Dozens of villages threatened
The threatened villages are: Derindere, Mercimek, Yelören Mah, Işıklar Mevki, Kolankaya, Yeniköy, Akbayır (Cankurtaran), Tozkoparan, Çevirme, Günboğazı, Gözen, Kurukaymak, Yüceldi, Buzlutepe, Uzundal, Doludibek, Karaoğlan , Aktas, Bilgeç, Kuşluca, Elgazi, Křižík's, Söğütlü, Hanuşağı, Topuzlu, Burnak, Karayonca, Aşlıca, Sarısaltık, Garipuşağı, Bağırpaşa Dağı, Karagöz, Dağbek, Sağlamtaş, Kırdım, Aşağı Bostanyurdu Mezrası, Yukarı Bostanyurdu Mezrası, Işıkvuran, Otlubahçe, Cemberlitas, Kozluca, Hanife Mahallesi, Geyiksuyu, Atadoğdu, Taşıtlı, Uzundal, Aşlıca, Cevizlidere, Karatas.