Nature in Kurdistan continues to be plundered by the Turkish state
The nature of Kurdistan has been plundered by the Turkish state. The Kurdish mountains have been bombed for years, and the forests have been cleared or burned for military purposes and profit.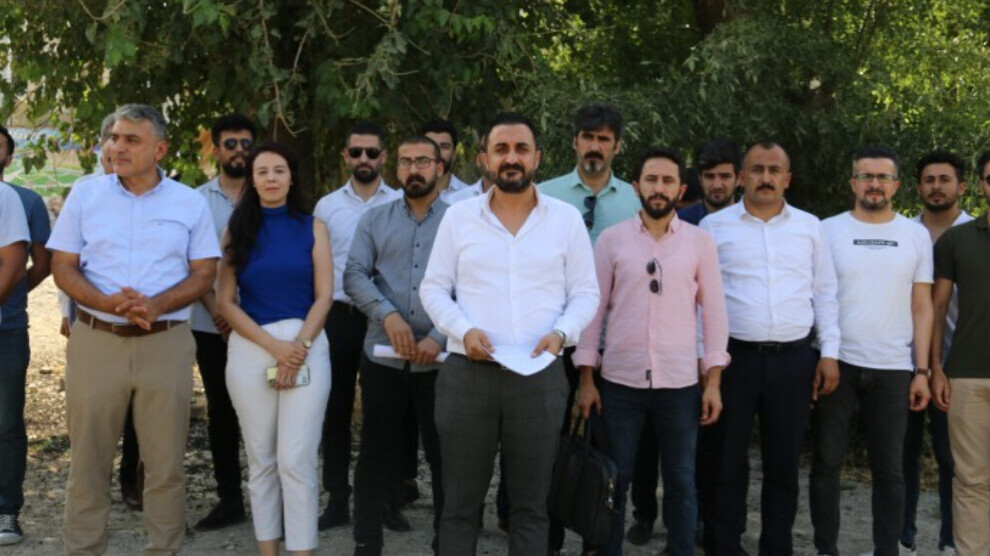 Systematic deforestation is carried out in Bakur (North Kurdistan). Trees have been cut continuously in the Cûdî and Besta regions for about two years. Clan chiefs and village guards, among others, are used for cutting down the trees.
Village guards Mahmut, Kazim and Süleyman Babat have been awarded the contract to cut down the trees in Besta and are pressuring the villagers in the region to take part in the deforestation. It is said that in the Tîkera region, 300 tons of wood are collected every day and transported by tractors to an area near the Sêgirkê district. The trees are then sold by the Babat trio.
According to the Şırnak Bar Association City and Environment Commission, deforestation is illegal. As Bar Association President Rojhat Dilsiz explained on Wednesday, 10 to 15 trucks are used every day to transport the cut trees. The clearing of some ancient trees is haphazard and arbitrary. A criminal complaint filed by the Bar Association was dropped, and the appeal in court was immediately rejected.
According to the determinations made by the Şırnak Bar Association Environment and Urban Commission:
*Intensive forest cuttings have been continuing in the last year,
*Forest trees are cut mainly in the high places of the central part of Şırnak province and in the mountainous regions between Şırnak and Siirt.
*Deforestation was carried out between Idil and Midyat,
*The tender process is carried out illegally by awarding contracts to certain people without legal procedure,
*After the forests are cut down, the trees are sent to the surrounding provinces and other places such as Kayseri, Gaziantep, Osmaniye by some 20-25-ton trucks via the town of Cizre, far below the market value.
*As of the summer season, these tree cuts and destructions increase rapidly and hundreds of tons of endemic and historical trees are destroyed daily.
The Bar also said that, in order to eliminate the concerns of the people of the region and to protect the forest areas:
*Relevant institutions should take immediate action and stop the cutting of trees, primarily as a precautionary measure,
*Providing the necessary security for public institutions and private organizations and associations to conduct research and examinations in the areas where tree cutting is done, and preparing the necessary reports,
*After the rehabilitation processes in the areas where the trees are cut down, afforestation should be done in order not to further deteriorate the habitat of the region.
*As of 6 July 2022, tree cutting continues uninterruptedly and increasingly. Our application to the Governorship of Şırnak for information regarding this issue has not yet been answered. All institutions and organizations bear a historical and conscientious responsibility for the protection of the nature of our province of Şırnak.