Profiteering continues in Hasankeyf: 265 tonne iwan moved
The Imam Abdullah Zawiya's iwan part has been moved out of Hasankeyf in the final phase.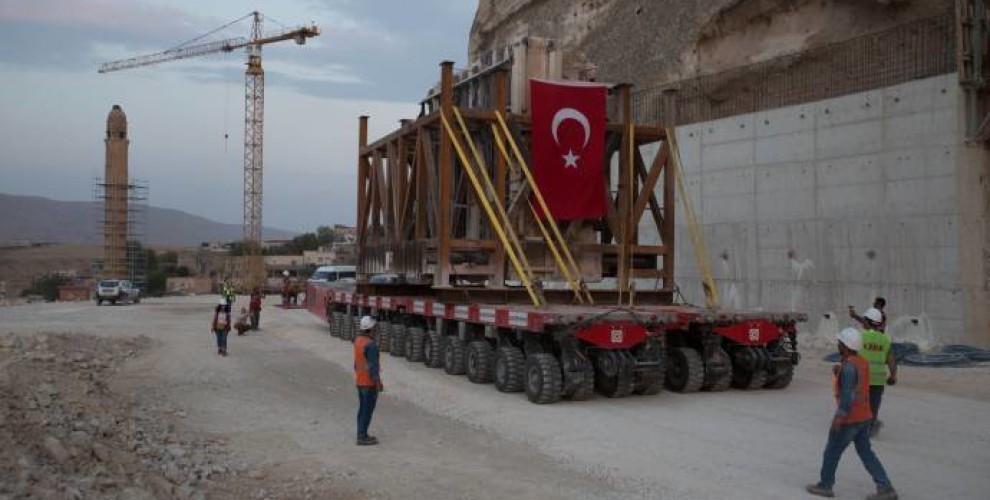 The AKP continues to implement historical and natural genocide in Kurdistan.
As the moving of artifacts in Hasankeyf continues due to risk of flooding when the Ilisu Dam goes into commission, the iwan part of the Imam Abdullah Zawiya has been moved in the final phase. The 265 tonne iwan was loaded on a 48 wheeled SPTM vehicle to be transported to the archaeopark in the new Hasankeyf 3 km away.
The Middleburg Door called the Roma Door of the Hasankeyf Citadel was dismantled yesterday and will be picked up from the construction site today to be transported.
NATURE AND HISTORY DESTROYED
The AKP has been damaging nature and history in the name of profiteering in Hasankeyf. The trees that were moved before have dried up. The location the artifacts are moved to is closed for visits.