Sheperding in Hakkari is disappearing
In Hakkari, where unemployment is very high, some citizens work as shepherds away from their homes for months to make a living.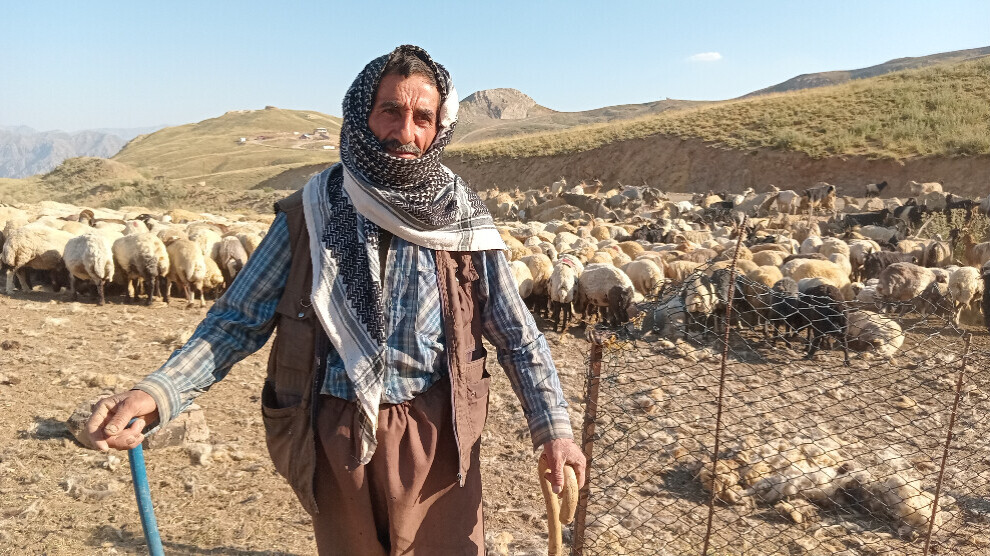 In Hakkari (Colemêrg), the land is very suitable for animal husbandry, and some citizens earn their living by working as shepherds. Despite all the difficulties, shepherding, which has a history of thousands of years, continues today. The shepherd begins working in April or May and ends in October or November.
Mehmet Erik, who has been a shepherd in Hakkari for 20 years, said that this profession has its good sides as well as its hard sides.
Erik said that he had been engaged in animal husbandry before, and that he started to work as a shepherd after selling his animals. "Shepherding is a beautiful profession. I don't always shepherd. Some years I work as a shepherd, some years I rest. It's so hard to get by now. I make a living thanks to this profession. Everyone has to do something to make ends meet. Some people sell livestock, some are tradesmen, and some have to make a living by shepherding."

'6 months of work'
Erik explained his 6-month period and life on the plateau as follows: "I take my animals to graze early in the morning and then milk them. I take the animals to graze again later in the afternoon. After the animals have rested for a while in the night, I take them to graze again at 2am. I rest my animals for an hour close to the morning hours. In the meantime, I sleep for an hour and go out to graze again. Then I take the animals to the water. After the animals drink their water, I milk them. This is the daily routine. This is our profession."
'Shepherding is disappearing'
Erik said that the profession of shepherd was disappearing. "The youth of today are not doing this job anymore. If young people don't do this job, this job is going to disappear. While there are many good aspects of this profession, there are also difficult aspects. Sometimes I don't sleep at night to graze the animals. It is necessary to take good care of the animals entrusted to you."