Tişrîn Dam back in operation
Tişrîn Dam started to work again on Wednesday after being stopped for a week. According to the new work program, there will be a reduction in the hours of electricity supplied to the region.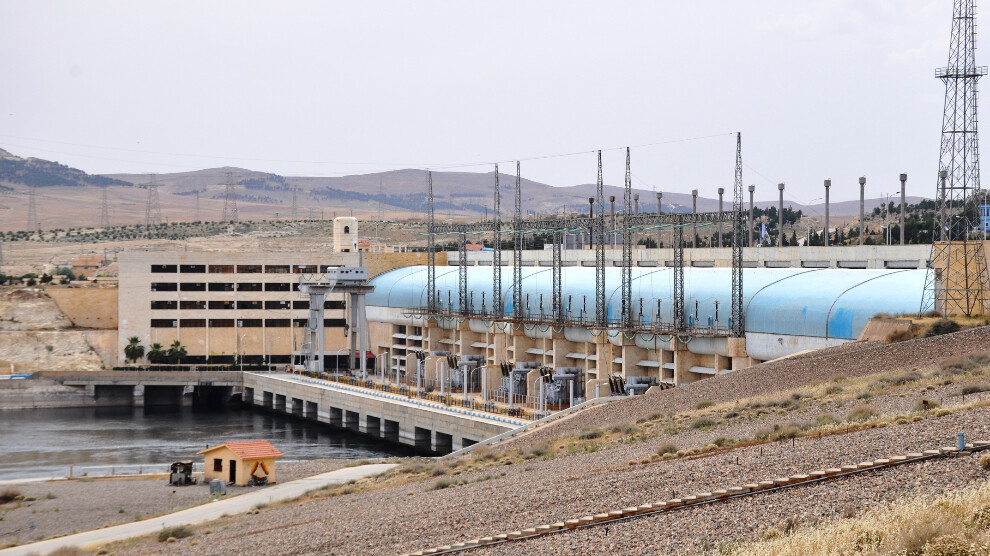 Tişrîn Dam direction said that the dam resumed working at 1pm on Wednesday and added that the working hours of the dam will be parallel to the amount of Euphrates water and the electricity hours will decrease in the current situation. The direction noted that this program will continue until the beginning of Ramadan if the water level does not decrease.
The dam direction told ANHA that the dam will only be stopped for one day on 17 March. In a statement, the direction wrote: "The decrease in the Euphrates River caused by Turkey for more than a year, has also affected the Euphrates and Tişrîn dams. In this context, it was decided to stop the Tişrîn Dam for the 2023 agricultural season. The Dams Management gives priority to drinking water and irrigation of agricultural lands."
The statement added that "if the water level remains the same, the Tişrîn Dam will be stopped from time to time."
The Turkish state is delivering less than 200 cubic meters of water per second to Syrian soil. This is contrary to the agreement signed between Ankara and Damascus in 1987 according to which, Syria must be given at least 500 cubic meters per second.
On the other hand, the water tanks behind the dams in Northern and Eastern Syria remained empty as a result of the Turkish state's continuous cutting off the water of the Euphrates River.