Tree felling begins in Kaz Mountain
Tree cutting has begun for a mining expansion project in the Kaz Mountain (Mount Ida), despite ongoing legal proceedings.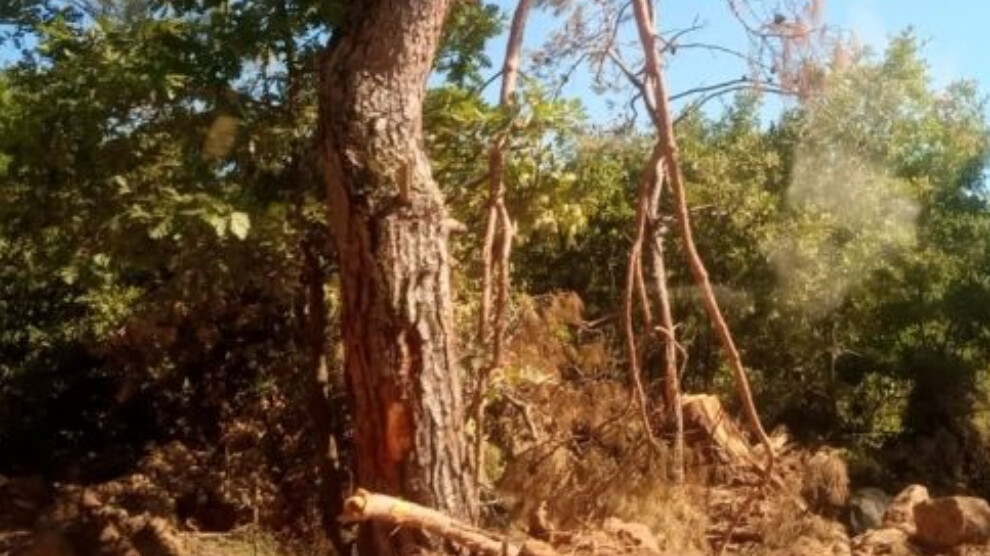 Kaz Mountain (or Mount Ida) is located between the provinces of Çanakkale and Balıkesir in northwestern Turkey.
Tree felling has begun despite a legal proceeding going on to try and prevent it. The cutting of trees is part of the work carried out by the controversial Halilağa Copper mine, which is operated by Cengiz Holding. This is a company that has faced criticism in recent years due to numerous large-scale infrastructure projects it has undertaken.
The current project involves the expansion of the mine and the associated waste disposal facility.
Previously, environmental activists had won a lawsuit against the project, but a second lawsuit is still ongoing.
Background
This is not the first project to stir controversial concerns in the Kaz Mountain. In 2019, a gold mining project led to months of protests.
Cengiz Holding carried out drilling activities for the capacity increase and waste facility project on February 21, which was found to be in violation of the Environmental Impact Assessment (EIA) report.
An expert report favored the environmental organizations, while the local community reacted strongly to the project after learning that three separate water sources were planned for the project, expressing their disapproval. Furthermore, drilling was allowed in the EIA.
Activists from Çan Environmental Association said that the impact of the project on the region's water resources will be huge, as would the costs imposed on the local residents.
As a result of a lawsuit filed by the local community, the Çanakkale 1st Administrative Court annulled the decision on 6 December. However, the company reapplied for the project, and on 14 March, the Ministry granted a new "positive EIA" decision for the previously canceled project.
In May 2023, the Kaz Mountains Natural and Cultural Heritage Conservation Association filed a lawsuit against the "Positive EIA Report" issued for the Halilağa Copper Mine Project of Cengiz Holding, in accordance with Directive No. 2009/7.