Turkish soldiers attack villagers protesting mining project in Hakkari
Turkish soldiers violently repressed villagers protesting in Hakkari against a mining project. Two people were seriously injured and six others were arrested.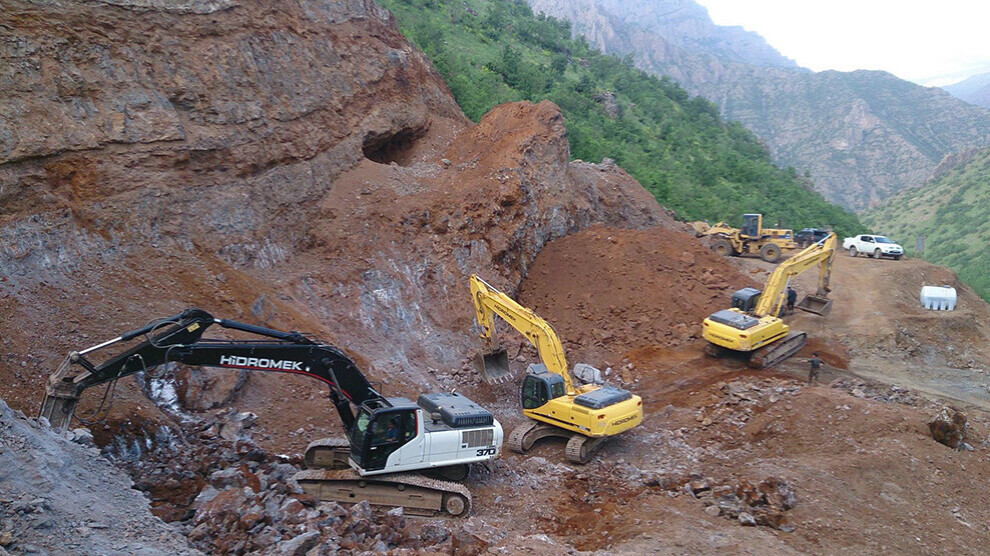 In Hakkari, in northern Kurdistan, the Turkish army attacked villagers when the mining company Seyitoğlu came with excavators to open a mine near the hamlet of Armutlu.
Villagers protested against the mine. The head of the mining company, Abdülkadir Seyitoğlu, who is known for his affiliation with the AKP/MHP regime, entered the village together with the military police. The soldiers severely repressed the villagers.
Two villagers, Aydın Kurt and Naif Kurt, were injured so badly that they had to be taken to the hospital. Due to the blockade by the military police, the relatives could not get news about the condition of the injured. At the same time, six other people from the same family were arrested under beatings and taken to the Üzümcü military base near the village of Marînos.
Village declared a restricted area
Meanwhile, the military police declared the village a restricted area and forbade entry and exit. Among other things, villagers had their mobile phones seized.