Village guards cut down trees in the village of Xelîkan
With the support of the Turkish state, the village guards are cutting down trees around the village of Xelîkan in the Hawêl district.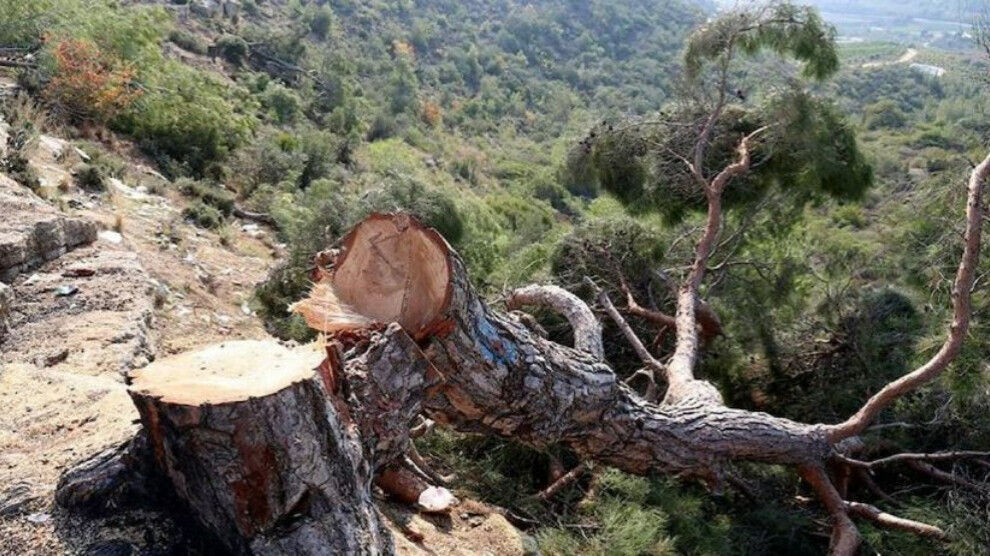 According to Jinnews, the fire that started around the village of Xelîkan (Ardıçdalı) in the province of Hawêl (Baykan) in Sêrt (Siirt) on 14 August and lasted for two days died off by itself.
According to the information received from the villagers, the firefighters who went to the area on the first day of the fire did not intervene saying that there was no "road" to reach the fire, which continued to grow throughout the day. Apparently the fire died out on its own. However, villagers said that the fire started again and spread to an area of ​​10 kilometers.
The area in flames had been declared a "forbidden area" by the Turkish state. The cause of the fire could not be determined.
It was learned that the village guards cut down the trees around the village of Xelîkan, after obtaining permission from the Gendarmerie Station.