19 years ago the murder of 12-year-old Uğur Kaymaz
Uğur Kaymaz was 12 when he was hit by thirteen bullets in front of his family's home in Kiziltepe, on 21 November 2004.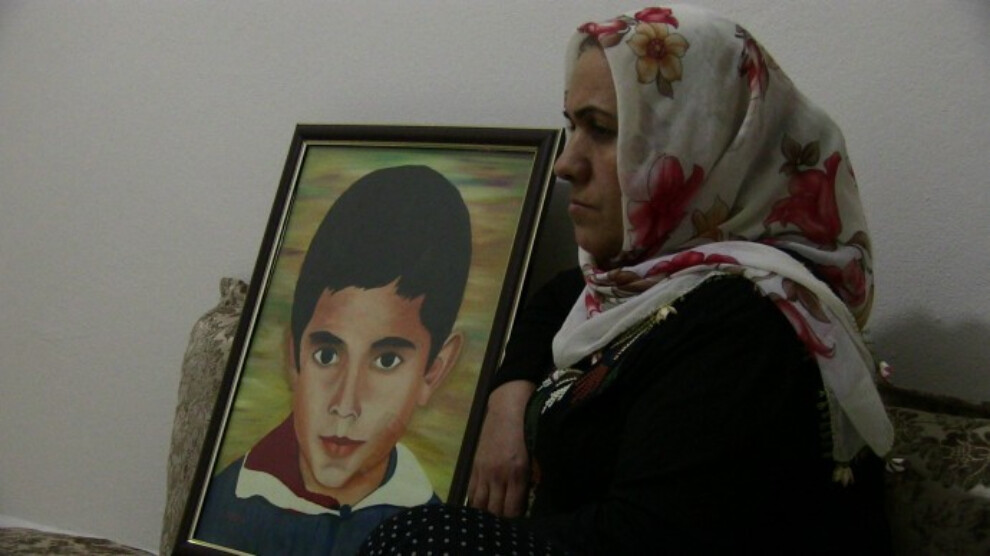 On 21 November 2004, twelve-year-old Uğur and his father, Ahmet Kaymaz, were shot dead by Turkish security forces in Kiziltepe, Mardin province.
The murder took place in front of the family home. Uğur was wearing slippers on his feet at the time of his death. Thirteen bullets were found in his body and eight bullets were found in his father's body, as the autopsy revealed.
The governor of Mardin said after the murder that terrorists were involved in planning an attack. To support this claim, a Kalashnikov was placed next to the bodies and the scene was photographed. The gun was almost bigger than the twelve-year-old boy.
It was only through the efforts of the family that an investigation was finally opened. As usual in such cases, the perpetrators were protected by the Turkish judiciary.
For Uğur's mother, Makbule Kaymaz, the pain is unforgettable even 19 years later. "He was murdered with his father on the doorstep of our house for no reason. The perpetrators have never been held accountable, "she said in an interview some time ago.
"After Uğur, Ceylan Önkol, Enes Ata, Berkin Elvan and so many other children were murdered. Nothing has changed in these 16 years," she added.
A memorial to Uğur Kaymaz and his father Ahmet erected in Kiziltepe has been demolished on the orders of the administrator of the district town, and a clock tower has been erected instead.