AKP and KDP form new Ottoman gang
Turkish President Recep Tayyip Erdogan has been saying, "Kurds and the YPG are separate" and "We are protectors for the Kurds as well" and it has since come to light that the reason for these comments is a new gang organization.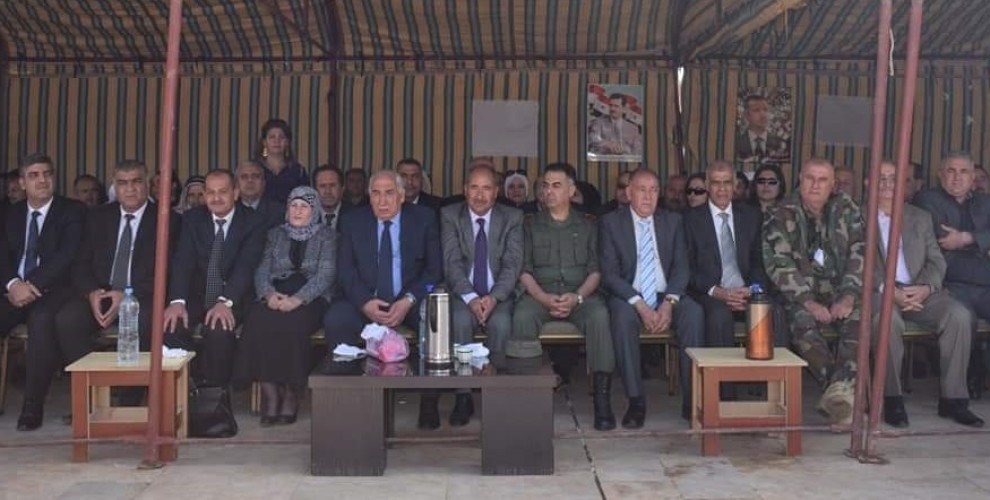 When the AKP-MHP run Turkish state couldn't take over the Rojava Revolution led by the Kurdish Freedom Movement, they resorted to cooperation with gangs like ISIS and Al Nusra, to coalitions with gangs, then direct attacks and invasions. They now work on an alternative plan as they have failed to achieve much. According to their new plan, the gang remnants and the "Kurdish-origin" collaborators in Rojava the KDP points to, as well as some individuals who betrayed the PKK and are content with being parasites on KDP's back, have been gathered under the "Syrian National/Regional Unity Front" as a new attempt of Tayyibiye Regiments.
Reports say preparations for the front (which is to be partially financed by Qatar) started in late 2016 and in early 2018 the foundation was completed. The program, bylaws, inner organization schematics and military commanders were clarified.
BAG OF COLLABORATORS
The main purpose and duty of the front is to attack the Autonomous Administration to the north of Syria, the SDF and the organized people. In this front are the Azadi Party, an ENKS constituent which has been "hosted" in Turkey and Hewler, administrators from the Yekiti (Ibrahim Biro, Fuad Eliko, Siyamend Haco, Evdilhekim Beshar and their men), the man named Rustem who remained in Rojava, Ebideziz Temo, Ebidrezaq Temo and 500 persons sent to Turkey with them, the Hilo family from south of Serekaniye, Idwana clan sheikhs and individuals in Rojava.
GENERAL OFFICER IS FROM THE MIT
The 500 men prepared by Rustem, Ebideziz Temo and Ebidrezaq Temo and sent to Turkey were trained by Turkish army officers and experts in closed camps. In correspondence between front administrators, it is seen that the general officer of the front is MIT's Orhan Sunay, who is said to be the backup for Necdet Ozel (former Turkish Chief of Staff), and he has prepared 63 "officers" specially for operations.
In the front there are also four officers who left the Syrian army and joined "FSA" gangs. They are at administration levels:
-Front commander Emid Ridwan Eleli is from Homs, a sunni Arab from the Elneim Clan.
-Intelligence officer Emid Nesir Mistefa, from Hama.
-Land forces commander Emid Esref Eli Elebidellah, from Idlib.
-Administrative officer Emid Heysem Cemil Elifesi, from Hama.
FRONT ADMINISTRATORS
Officers from various gangs, mostly from Muslim Brotherhood cadres, who left the Syrian army are in the front's administration. The ruling cadre is a full on AKP/MHP-KDP production:
* Osman Ocalan
* Nizamettin Tas
* Mahmut Muhammed Sakir
* Kerim
* Fewaz Mahmud Sulêman
* Hisên Xelîl Derwês
* Egid Munir Hitahit (Ebu Basim)
* Nesir Mustefa
* Etellah Hac Neca (from the Idwana clan)
* Beshar (gold trader from Qamishlo)
* Ebu Kabî (Elmiliya Church Association)
ATTACK PLAN
It is understood that as Turkish President Recep Tayyip Erdogan was threatening operations to the "east of the Euphrates" and saying things like "Kurds and the YPG are separate" and "We are protectors for the Kurds as well" to ease the reactions by Kurds and the international community, these Tayyibiye Regiments of his have been planning attacks. They have planned attacks from two fronts:
-Manbij Front: Zahir Elsakit and Ebidcebar Eligedi will command this front.
-Kobane and Gire Spi Front: Mahmud (FSA Defense Minister) and Emid Ebidbasit Elmuhemed will command this front.
WHO IS ELIGEDI?
The Abidcebbar Eligedi in question was a member of the Military Council in Selim Idris's term in 2013 and was responsible for Aleppo. He was put in that position as the commander of the Liwa Tawhid gang, infamous for their animosity against Kurds. He was one of the 60 FSA commanders who attended the notorious meeting the MIT held in Antep in May 2013 to plan Kurdish massacres. They had declared the decision to murder Kurds with a video. Eligedi committed the Tel Eran and Tel Hasil massacres in July 2013 after this decision.
PROPAGANDA ON KDP TELEVISION
Osman Ocalan and Nizamettin Tas have signed up with the Tayyibiye Regiments and are touring KDP televisions with their preparations for invasions and attacks, arguments slandering the Kurdish Freedom Movement and legitimizing the invasion attacks by the Turkish state.
"STRONG REPUBLIC OF TURKEY"
A statement declared on June 13, 2018 under the name Syrian National Unity Front exposes the nature of this structure: "It is time to save the Kurds in Syria from the PYD and YPG terrorists' tyranny. They will no longer threaten the borders of our friend the Republic of Turkey," said the statement and, insulting the SDF and YPG/YPJ fighters martyred fighting ISIS, continued: "The administrators of terrorist PYD and YPG send young people to their death for nothing, even though they know they can't hold up against the strong Republic of Turkey, trying to get them to take on the title of Martyr. But this new structure to take duty after the operation will favor politics without violence which will recognize rights for all peoples."