"All I want is to be able to live a normal life"
Ömer Bengi was deported from Romania to Turkey. He was arrested after arriving at Istanbul Airport and released after being questioned.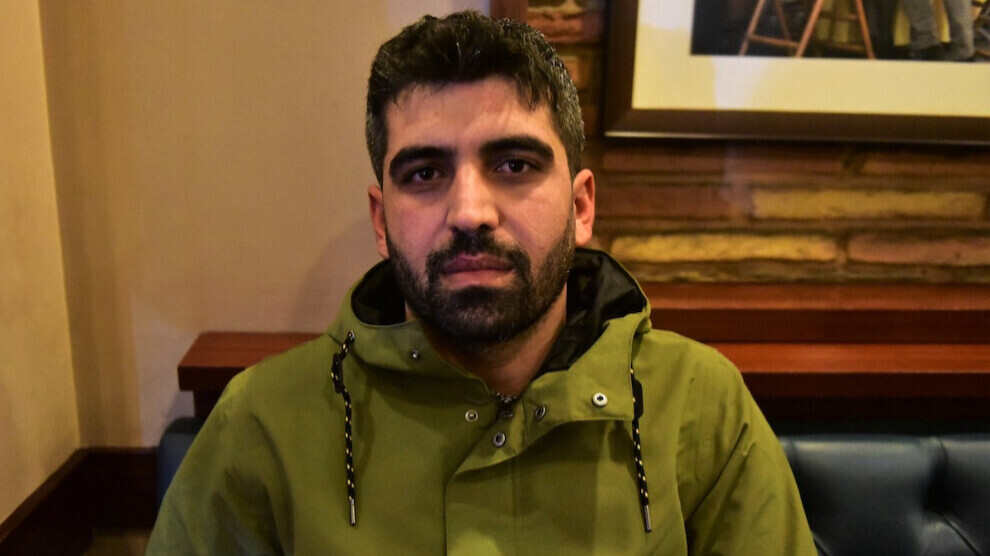 Ömer Bengi was deported from Romania to Turkey. The 28-year-old was one in the group of forty asylum seekers who were forcibly put on a plane to Istanbul in Bucharest last week. He was arrested after arriving at Istanbul Airport and released after been questioned.
Ömer's life story is exemplary of that of many Kurds his age. As a minor, he fell victim to the infamous Turkish anti-terrorist legislation. He was born in the dark times of the 1990s in Bismil in the northern Kurdish province of Amed. His family had to leave their home country due to state repression and moved to Istanbul. He was jailed for the first time when he was 17.
At the time he was working on a construction site to help support his family. "In 2008 there was a raid on the construction site. I was arrested and taken to the Vatan Police Department and then to the minors' department. I was beaten, psychologically pressured, and verbally abused. I was a child then; I didn't know my rights. I was arrested for membership of an illegal organisation. I was stripped naked and searched at Maltepe Youth Prison. I was treated as a terrorist and isolated for the first seven days. After 13 months, I was transferred to Kandira F-Type Prison because I had turned 18. It was a very difficult time. In total, I was in prison for a year and a half. Then there was the new regulation for 'children throwing stones' was passed, which is why I was released in 2010. Then I went back to the construction site. However, the proceedings against me continued for a total of twelve years. I was sentenced to two years and nine months. Enforcement has been suspended. I tried to find my way through somehow, but it was very difficult. At some point I thought that I simply had no future here. And I decided to go to Europe."
A month ago Ömer Bengi traveled legally to Serbia and after a week he wanted to continue to Romania. To avoid being caught by the border police, he had to walk through the forest for two days and nights. In Romania, the group stayed at the Elizeu guesthouse. There Ömer and the others waited for news from people who had agreed to take them to Germany via truck. Then there was a raid on the guesthouse.
"I was taken to a deportation center with about sixty other people. We had to wait in the yard. Our phones were confiscated and our request for legal assistance was denied. We were 130 people and it was cold. We had to stay on the concrete for three days, of course without blankets, we didn't even get food or drink. We drank water from the tap on the toilet. Sometimes we were taken to a small container where we tried to warm up. However, there were too many of us and we didn't fit all in there. There were even some who lost consciousness in the cold," said Ömer.
Ömer and the others were interrogated with the help of a Turkish- and Kurdish-speaking interpreter. "He acted more like a cop and didn't help us at all. We were forced to sign some papers. The policemen who interrogated us did not mention the request for asylum at all. They just wanted to know who the smugglers were that were supposed to bring us to Germany. They didn't find my statement credible, so I was beaten and had to stand in the courtyard for hours with my hands behind my back. After that we were taken to prison. At the entrance we were strip searched. Five of us were put in cells. There was no air in the cell, we could barely breathe. There wasn't even enough space to walk up and down. We were still waiting to be taken to a camp as asylum seekers, but instead we were taken to the airport. I was one of those who was deported. We tried to fight back, but we were put on the plane."
Ömer Bengi said that young people don't see a future in Turkey. There is oppression, there is no work, people don't know how to make a living. "All I want - he said - is to be able to live a normal life."