Children are working in the textile sector in Mersin
In the textile sector in Mersin, workers are employed at low wages and without insurance. But the high number of child workers are removed from the workshops during the inspections.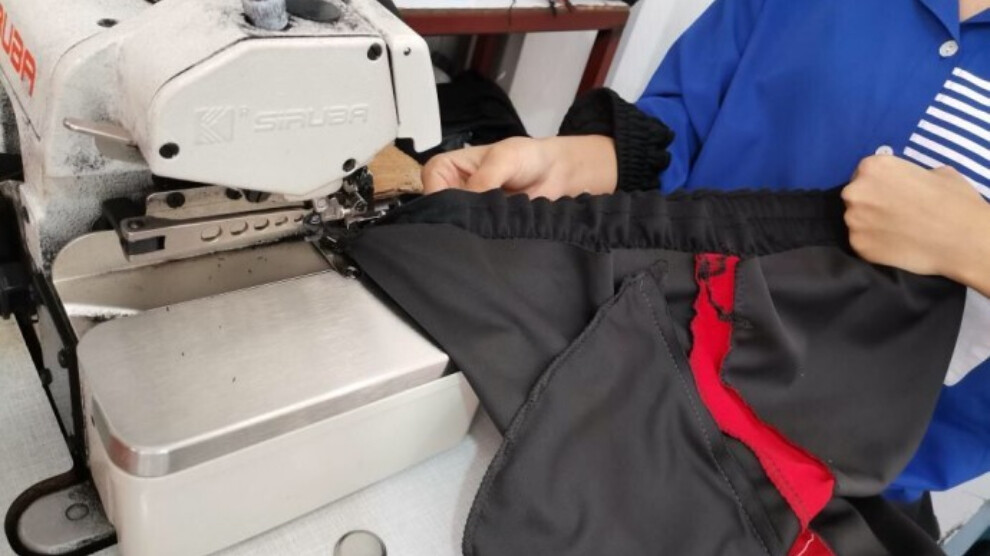 Dozens of workers are employed without insurance in small and large-scale textile workshops located in the neighbourhoods of Mersin's Akdeniz district. The number of child workers among uninsured workers is very high. While the age of child workers varies between 12 and 17, children are either hidden or removed from the workshops during inspections by state institutions.
Working for free
İsmail, who did not reveal his surname due to the risk of being fired, told Mesopotamia Agency (MA) that they were employed without insurance and received a salary of 4,750 TL. Ismail said: "They say that if we do not want to work overtime, they will fire us. We are forced to work overtime." Stating that there are 60 workers where he works, Ismail said that only 15 of them have insurance and added: "The number of children is quite high now, also because the schools are closed. 25 of the employees are children. 10 of them are Syrian children. Their ages range from 14 to 16. Uninsured employees and children are dismissed from the workplace because the days and hours of inspection are known. Unpaid overtime is given for this period."
Great explotation
T.Y., another textile worker registered through İŞ-KUR, said: "They calculate my salary as 5,000 TL. My salary is on my card. I took the extra and hand it to the boss. I have children. I accept this situation because it is difficult to get along. I couldn't get my salary for 4 months at a place where I worked before. Where I applied, I did not get any answers. There is great exploitation in this sector. Children in particular are exploited in this area. They are paid very low salaries. But they do the same job as adults."
Stating that the business owned by a Syrian employer is not registered, Syrian textile worker Muhammad (17) said that they were paid between 3,000 and 4,000 TL. Stating that all of the workers had to migrate due to the war in Syria, Muhammed said: "We work more than in other places. The younger ones work for an extra hour when we have finished our work. They can't get out without cleaning everything. They have to come to work before us. Last year, a 13-year-old girl fainted from exhaustion. We are very tired."