Guerrilla Şoreş Mardin dedicated his life fighting for a free future
Şoreş Mardin was a guerrilla who brought his energy and courage from one end of Kurdistan to the other.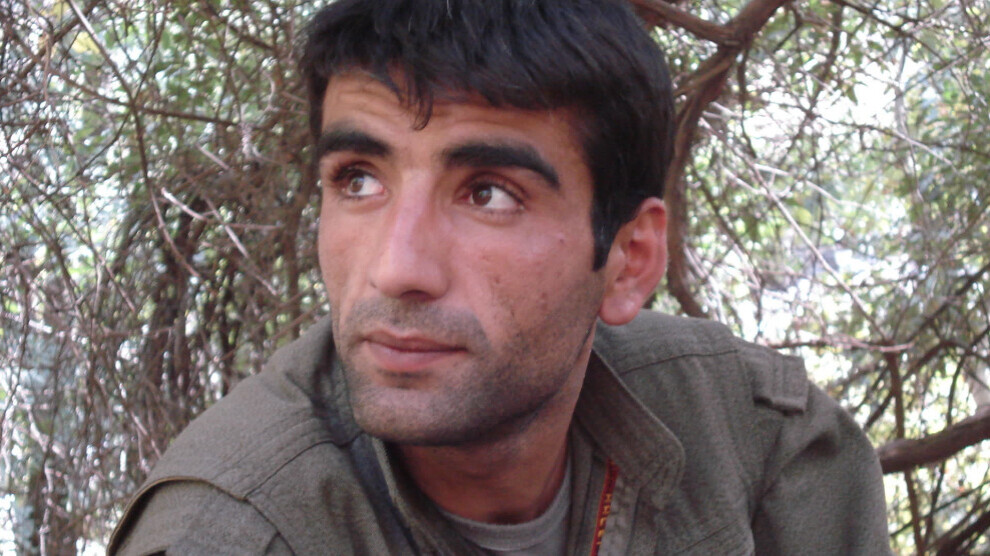 Şoreş* was a revolutionary person, as his name indicates. A freedom guerrilla who fed on the essence of revolution. A freedom seeker who sees stopping, waiting for a moment, as a betrayal. Full of energy, he has adopted the principle of being at the forefront everywhere, and has never allowed the heart and mind to stay behind and stay passive. In the early years of his youth, he went to the mountains of freedom with his restless heart, became a valiant guerrilla, and later on he became a commander.
He was a guerrilla who has lived his life to the fullest, whose steps, heart and emotions have been everywhere from one end of Kurdistan to the other. Chasing his dreams was the code of life for him.
He thought he wouldn't be able to live if he gave up his dreams. He had no hesitation in risking everything to achieve a free piece of land, an equal, just and democratic future. Wherever there were people deprived of their freedom, or under oppression he struggled to reach a free and happy future for them with all his heart and soul.
His guerrilla story started in Dersim and reached all parts of South Kurdistan, then reached Dersim again, and then the Black Sea. He knew that a guerrilla, whose mind and heart are full of the love of freedom, would have no place unreachable.
The Rojava Revolution
In his second phase as a guerrilla, he joined the Rojava revolutionary struggle. He couldn't resist sitting watching the attacks launched by ISIS, he couldn't wait and ran to the battlefields.
He fought for nearly a year against the most reactionary group in the world, from position to position, front to front, street to street, city to city, protecting humanity. After that explosion that came and found him, one day he was unconscious, he thought he had lost his life, then he stood up with his will and revolutionary determination about not dying easily and decided to continue from where he left off.
After the injury he suffered, he lost one eye and had shrapnel scattered all over his body. He knew that although his eyes and body were improving day by day, he would no longer have the same body as before. His eyes and heart remained on the battlefield. He couldn't wait to recover and return to those areas quickly.
Being told that his eye and body were not well and that he would lose the other eye if he did not receive treatment prompted him to seek treatment. At that moment, the people of Italy, who always stood with Kurds embraced him. He stayed and healed. But the thing that would really heal his wounds was to be in the field of struggle.
He was thinking about the day he would return even before he went to Europe. For him, the main areas of struggle were the mountains of his country. So he returned. He couldn't stay away from the mountains any longer. No one could keep him in Europe. Lacking an eye was not an obstacle to him fighting. Most of all, he couldn't bear to be called a veteran. He did not see himself as a veteran, and he still thought that he could stay in the mountains and fight as a guerrilla with the excitement of the first day. With this thought and feeling he reached his country.
Şoreş, Revolution. He lived fully and fast, bringing excitement and morale wherever he went. He spent his life stubbornly clinging to revolution. He did not break away from his guerrilla hope and excitement even for a second.
* Şoreş Mardin (Hakim Acar) fell as a martyr as a result of the attack launched by the KDP forces in Xelîfan while he was trying to cross from Kandil to Behdinan with his 6 friends on the night between 28 and 29 August. This article was written by his friends in the mountains of Dersim.